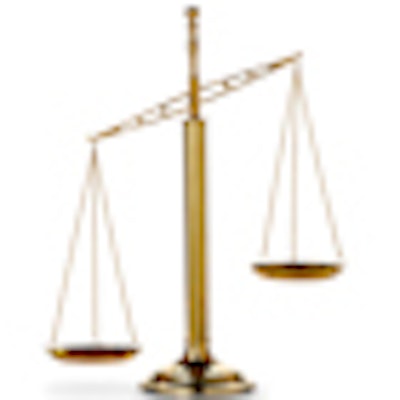 Ohio has become the second U.S. state to file litigation against Allcare Dental & Dentures, a national dental chain that abruptly shut down all of its offices in January, leaving thousands of patients without care.
On June 17, Attorney General Mike DeWine filed a lawsuit charging Allcare with violating the Consumer Sales Practices Act by failing to provide promised products and services and failing to provide refunds. The lawsuit seeks injunctive relief, $25,000 in civil penalties per violation, and full restitution for consumers.
"We want to do everything we can to protect these consumers"
— Ohio Attorney General Mike DeWine
Allcare provided dentures and other dental services to consumers in several states, including 16 offices in Ohio. Consumers who could not pay cash for Allcare's services could apply for third-party financing that was arranged by Allcare but was provided by separate companies. Most consumers were required to pay in advance for a year of service.
When Allcare closed all of its offices and canceled all scheduled appointments, it did so with no advance notice to consumers, according to DeWine. Most Allcare employees also had no prior knowledge of the closure.
"When Allcare shut its doors, it left behind hundreds of Ohioans who had paid for dental products and services they never received," DeWine stated in a press release. "In some cases, Ohioans went weeks and months without dentures, or they scrambled to retrieve their dental records and quickly find a new provider. We want to do everything we can to protect these consumers."
After the closing, the Ohio Attorney General's Office received more than 940 complaints against Allcare, mostly involving failure to deliver. In their complaints, consumers disputed about $2 million in payments to Allcare.
Although consumers have not received refunds from Allcare, some have received money from the third-party financing companies, and some have successfully disputed the charges with their credit card providers.
In April, the Pennsylvania attorney general sued Allcare and three top company officials, accusing them of numerous violations of Pennsylvania's consumer protection and credit laws leading up to the company's sudden closure.
"The sudden closure of Allcare offices across Pennsylvania and throughout the U.S. in January has triggered a flood of complaints from hundreds of consumers who prepaid for dental services that were not delivered or were not given the proper disclosures about financing, discounts, and other offers," said Acting Attorney General Bill Ryan in a news release at the time the lawsuit was filed. "In addition, Allcare allegedly failed to safeguard or escrow the money it received in consumer prepayments, as required by Pennsylvania's Credit Services Act and a previous settlement between the company and the Attorney General's Office."
Ryan said the Attorney General's Health Care Section received more than 800 complaints from consumers, many of whom paid $1,000 to $7,000 for dental and denture services from Allcare.