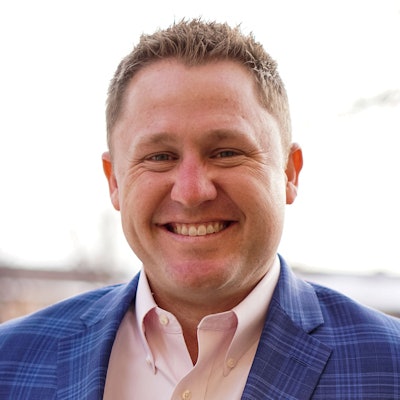 Every year, industry experts dust off the crystal ball and offer their best educated guesses about what the year ahead will hold. Predictions may be riskier than usual this time because we're exiting a turbulent year that disrupted normal life and business in ways that are still coming to light. That said, there are plenty of reasons for optimism in the dental sector.
We've seen incredible resilience from dentists and dental service organizations (DSOs) this year as practices were shut down except for emergency services, reopened, and in some cases shut down again. Dentists shifted gears quickly, using their skills to take care of patients and protect their businesses under challenging circumstances.
Here are five predictions about what we'll see in 2021.
1. Teledentistry isn't ready to change the industry yet, but AI will
Thanks to social distancing, there's a lot of buzz around teledentistry, but I believe we're years away from a practical model.
Dentistry is highly specialized and tactile. Maybe someday dentists will be able to gauge the depths of caries with an iPad, but we're not there yet. Insurance is another factor as teledentistry sessions are not generally reimbursed, and if they are, it is a fraction of a typical exam.
But artificial intelligence (AI) is poised to change the industry significantly. Companies are using algorithms to help dentists interpret x-rays more effectively. Dental tech companies are pioneering 3D-printed implants to replicate teeth. These and other exciting AI-driven developments can transform the industry sooner rather than later.
2. More practices will join DSOs
Joining a DSO is a great option for many practices, which is why more dentists are choosing to affiliate, particularly younger dentists, who carry more student loan debt than older peers. DSO membership can also be an excellent way to boost practice value for a profitable exit and achieve a better work-life balance.
DSOs generally fared well during the pandemic, proving their strength. Expect an uptick in DSO penetration in 2021 now that independent practices have experienced the difficulty of operating in a pandemic. DSOs typically have analysts on staff to help dentists make data-driven decisions, enjoy bulk purchasing power to secure protective equipment, and have human resource professionals to handle staffing issues. All of these capabilities are now more attractive.
3. A capital gains tax reckoning is coming
Massive government spending programs during the pandemic may have helped keep the economy afloat (and some dental practices, too), but it will be time to pay the piper eventually, and that means tax increases. It's hard for politicians to raise taxes on individuals and keep their jobs, so the most likely target for an increase will be the capital gains tax rate.
The prospect of a capital gains tax increase may drive dentists to seek an affiliation or exit sooner rather than later as financial advisers let practice owners know it's time to take their chips off the table. It can make a huge difference as a 20-point increase would reduce the net profit from the sale of a practice valued at $3 million by $600,000 on day 1.
4. Dental services will be increasingly recognized as essential
This year proved that dentistry is, in fact, an essential service. Delayed preventive care led to restorative care. Delayed restorative care led to endodontic care. Delayed endodontic care led to replacement procedures. We all hope there will never be another shutdown, but if there is, routine dental services will likely be deemed essential.
For dentists, being named an essential services provider is a double-edged sword. On the one hand, it's gratifying to get recognition of the fact that dental services are indeed vital to overall patient health and well-being. On the other hand, if dental services are as essential as medical services, they could be subject to healthcare reforms.
5. A commercial real estate glut will benefit dentists who lease practice facilities
The value of commercial real estate is likely to drop in 2021. Companies of all types invest huge sums in leasing and maintaining office facilities, and this year taught many of those businesses that their operational model works with an all or partially remote workforce.
Dentists can't do house calls because of the diagnostic equipment they need to do their work, so they'll still be leasing professional office space. But a commercial real estate glut will put practices in the driver's seat when it comes time to renegotiate a lease, setting the practice up to reduce rental rates or negotiate other concessions.
Final thoughts
This year has been challenging for everyone, personally and professionally, but the dental industry remains strong, and the future is bright. The industry will continue to evolve, and the pandemic may accelerate some of the trends we've already seen emerge this year. Dentists who stay ahead of the curve can look forward to a happy and prosperous 2021.
Kyle Francis has worked in the dental and medical field since 2005, consulting for practices, medical device companies, and groups of practitioners. He has used this knowledge to consult with more than 50 startup companies and dental practices, as well as to help build over 100 dental and medical practices across the U.S. He has owned all or part of more than 20 practices and has been an investor in multiple dental service organization concepts. Learn more about his company, Professional Transition Strategies.
The comments and observations expressed herein do not necessarily reflect the opinions of DrBicuspid.com, nor should they be construed as an endorsement or admonishment of any particular idea, vendor, or organization.