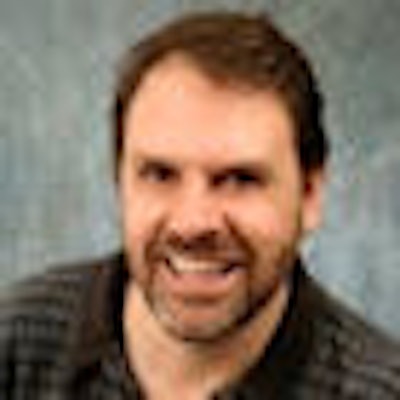 Editor's note: As part of an occasional DrBicuspid.com series featuring advice from dental consultants, marketing expert Richard Geller offers a key concept for successful advertising.
There is nothing harder than recruiting a new patient from scratch. It's like cold calling -- does a salesman have a snowball's chance in an autoclave to chat with you simply by dropping by your office once? I doubt it.

Richard Geller has advised thousands of dentists on practice marketing and case acceptance, and has written a book on the same topic. He helped launch the first popular intraoral video camera.
But that's exactly what most docs do in their efforts to get new patients. So what's the alternative? Create a list and learn to work it.
In my earlier articles, I've talked about techniques for creating a list.
Step 1 is to create something you can give away for free, such as a CD, book, or report.
Step 2 is to advertise your freebie on the Web, on postcards, in newspapers, and on the radio.
Step 3 is to create a list of prospective patients.
Prospects will call to get their freebie. Have your front desk chat with them, and some of those prospects will become patients right away. The secret is a warm conversation; your front desk has to make friends with the prospect. If they don't, you have wasted your advertising money.
If your front desk is too busy to chat, consider outsourcing routine business such as making and confirming appointments. Your goal is to have your front desk spend 15 minutes with each new caller.
Step 4 is to create a list. The bulk of the people who call in response to your ads won't want an appointment just yet. (Shame on them.) So send them their freebie and follow up with them from time to time via e-mail.
You can gather e-mail addresses from prospects by offering to send them regular e-mails about dental health. Tell them the messages will be entertaining and informative. Dictate material to a writer who can polish your words. Make sure the messages are original, reflect your personality, and aren't dry and corporate. Then have an outside firm or writer start e-mailing the people on your list.
I have taken a list of 50 patients and gotten five or 10 good patient leads out of them. But the first e-mail doesn't do it. It may be the 10th or 20th.
Step 5 is to make an offer like a $59 first visit to seal the deal and get a good response.
After you do this type of marketing for a while, the new patients generated from your list will add huge value to your practice -- value that increases the price you can get if you ever sell.
And you won't have to keep spending money all the time cold calling new dental patient prospects.
For more information on advertising, I suggest you visit www.cases4dentists.com and watch a video I have made.