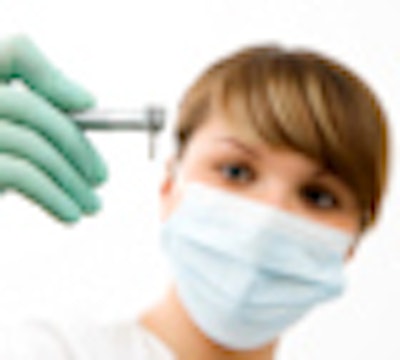 A scathing report by the University of Alabama School of Dentistry Alumni Association details deficiencies in dental students' hands-on training at the school, citing instances in which clinic rotations involved playing video games with seniors, brushing their teeth, or being told to go to the beach.
The Dental Oversight Committee's (DOC) report, issued in December 2010, was based on surveys from 33 faculty and follow-up interviews with one faculty member and 10 students. It includes examples in which junior and senior dental students at the University of Alabama at Birmingham (UAB) had clinic rotations in 2010 at nursing homes where they only helped residents brush their teeth and played bowling video games with them. At some clinics, the students did not have any didactic lectures on the treatment they were supposed to perform, the report noted.
And a scheduled clinic rotation was canceled by Mike McCracken, DDS, PhD, an associate dean in charge of curriculum development, who e-mailed students that they had "no dental school responsibility" one week, recommending that they could instead "go to the beach."
Other rotations were described by students as a "waste of time," the report noted.
"Too many rotations are irrelevant, nonproductive, and involve too much observation on the part of students, rather than 'hands-on' clinical experience," the report stated, noting there was "excessive time spent standing around."
While the school of dentistry has good students, very competent faculty members, and well-liked administrators, "the students' training has suffered because they are not getting enough 'hands'on' clinical experience," the report noted.
Turf war fallout?
The DOC report was compiled after the committee surveyed and met with dental school students and faculty members last fall.
It follows an April 2010 decision by the UAB School of Dentistry to remove students from the nonprofit Sarrell Dental Center clinics, where they had been getting hands-on clinical training. Officials with Sarrell, the largest single provider of Medicaid dental services in Alabama, said at the time that the move was due to a turf battle with private practitioners and pressure from alumni dentists.
"Too many clinical rotations are irrelevant, nonproductive, and involve too much observation on the part of students."
— University of Alabama School of
Dentistry Dental Alumni Association
But the university said a lack of proper faculty supervision was the reason students were taken out of training rotation at the Sarrell clinics.
Sarrell, which serves mainly poor children, has grown considerably since it opened in 2005. It now has 12 clinics around Alabama, and revenue has increased from $2.3 million in 2006 to $6.75 million in 2009.
The U.S. Federal Trade Commission subsequently launched an investigation into whether the Alabama Dental Association (ALDA) engaged in unfair competition or deceptive acts by allegedly refusing to deal with Sarrell.
Sarrell then filed a lawsuit against ALDA, claiming the organization had launched an "illegal conspiracy" to drive the clinic out of business.
"Of the 44 dentists we employ, the vast majority are University of Alabama dental school graduates," Jeffrey Parker, Sarrell CEO, told DrBicuspid.com. "Therefore, we have a major stakeholder interest in the success of our state's only dental school."
Additional problems
According to the DOC report, several faculty members complained that the dean, Huw Thomas, BDS, PhD, "leads by intimidation" and their concerns were "disregarded and pushed aside." Faculty also fumed that their efforts to discuss problems with Dr. McCracken were "dismissed" and they were labeled as "uncooperative."
Students felt as if they were "getting cheated" because there wasn't enough "meat and potato" lectures such as basic restorative techniques, the report stated. Reductions in clinic time also left students fearful of not completing requirements on time.
Faculty and students said Dr. Thomas and Dr. McCracken were often absent from the school, which the committee called "troublesome."
Students "desperately" need more clinic experience, the DOC found, noting that decreased clinic time was reflected on the last three Council of Interstate Testing Agencies exams.
"The DOC realizes that this report is extremely sobering, disturbing, and likely hurtful to some, but this committee went to great lengths to be accurate, truthful, and honest with all of the information that was gathered," the committee concluded. "The DOC wants each graduate to be an exceptionally well-trained dentist who will provide care for the citizens of Alabama."
The committee requested that several "major problems" listed in the report be addressed before the 2011 spring semester.
Some changes have already been made. In a letter to the DOC dated January 20, Dr. Thomas pledged to address the issues raised in the report.
"I am committed to seeing that our dental students receive the best possible didactic and clinical educational experience and are optimally prepared for a productive and rewarding career in our esteemed profession," he wrote. "It is my responsibility to ensure comprehensive assessment and action."
Dr. Thomas also said he has met with faculty to increase communication and has formed several groups to recommend ways to ensure that clinical rotations are "productive" and to better prepare students for exams.
In addition, Dr. McCracken's position has been eliminated but he remains a full-time tenured professor at the dental school, according to the university.
Zack Studstill, DDS, interim executive director of ALDA, and Gaines Thomas, DMD, ALDA's president, did not return calls seeking comment.