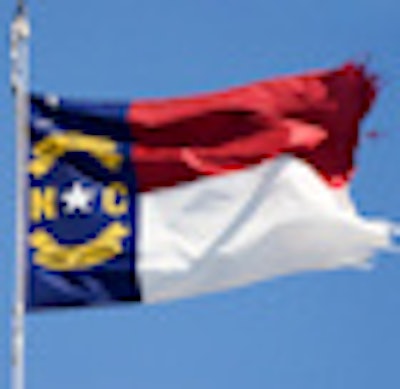 In what is being described as a measure to protect dental practices from being taken over by corporations that are more interested in profits than patient care, North Carolina lawmakers are considering legislation that would give the state dental board the authority to oversee all contracts entered into by dentists.
But opponents of the bill -- including dentists and a legislator who is also an orthodonist -- say that the measure is overreaching and an intrusion into practice management.
SB 655 calls for the North Carolina Board of Dental Examiners to examine and approve all business contracts entered into by dental practices in the state. It has been approved by the state Senate but won't be taken up again until next May.
"The Board has become increasingly concerned about the expanding scope and nature of management company services and agreements and their impact on the control of dental practices by the licensed dentists," according to a position statement on the dental board's website.
The bundled services offered by management companies typically involve some combination of administrative management services and financial management services, the board noted.
"Based on its knowledge of the operations of dental practices, and after reviewing management arrangements with dental practices for almost ten (10) years, the Board has identified features of management arrangements which it has determined to be highly likely to create a situation where the ownership, management, supervision or control of a dental practice is impermissibly conveyed to an unlicensed person or organization because either separately or when bundled, those features interfere with the licensed dentists' professional decision-making and their exercise of clinical skill, judgment and supervision in the dental practice," the board states on its website.
Protecting special interests?
But some dentists say the proposed legislation is an unnecessary intrusion into how they run their practices.
"This is not a patient issue; it's about competition and comes down to money," said Clifton Cameron, DDS, who co-owns two Dental Works practices in Fayetteville and is opening a third office with his partners,
"This is not a patient issue; it's about competition and comes down to money."
— Clifton Cameron, DDS
When he and his partner opened their practice in 2008, they quickly realized that dental school had taught him little about running a business. So they hired Dental One Partners to handle back office issues such as payroll, insurance negotiations, and marketing.
"The arrangement helped our dental practice operate so efficiently that we can charge lower rates and accept dental insurance from patients," Dr. Cameron explained in an editorial in the Fayetteville Observer.
He feels that SB 655 would prohibit dentists from taking advantage of practice management companies that many small businesses use, forcing them to spend less time on patient care and more time on managing a modern dental practice. He also believes the dental board's underlying goal is to keep patient fees artificially high and insurance acceptance artificially low.
North Carolina has a severe shortage of dentists, and four counties have no dentists at all, he added.
"I don't want to see legislation that protects special interests while preventing high-quality dentists from charging lower rates and accepting insurance," Dr. Cameron told DrBicuspid.com. He also is concerned that the bill would raise the costs of dental care and give a regulatory agency unprecedented power to control business.
But Ken Burgess, a partner with the Raleigh, NC, law firm Poyner Spruill and attorney for the dental board, said that some large dental service organizations have come in from out of state and have effectively bought dental practices to the extent that the dentist becomes their employee, and they cannot even sell their practices without the company's approval.
"As the years have gone by since the board enacted its management regulations, the board has learned more about how these things work, including areas of abuse or potential abuse," he told DrBicuspid.com. "And we have seen the scope and the reach of these agreements becoming more and more extensive."
The legislation also proposes to lay out what is permissible in such arrangements, the board's review process, and the appeal rights for management companies that disagree with the board's rulings, Burgess noted. It is also designed to clarify protections of the information in such agreements.
"If you subscribe to the philosophy that only a licensed dentist should be in control of their own practice and should be entitled to have the assistance of legitimate support services, then you'll have no problem with this bill," he told DrBicuspid.com. "But if you subscribe to the belief that a dentist should be made a de facto employee of a nonlicensed entity that essentially runs all aspects of the practice, then you won't like this bill."
Dr. Cameron disagreed.
"I own 100% of my practice, and we have the least binding contract with Dental Partners One," he said.
Clarification needed
State Sen. Jim Davis, DDS, who is also an orthodontist in Franklin, NC, said he only voted for the bill on the condition that it will be significantly changed when it comes up for a vote next summer.
"We had some serious reservations about it," he told DrBicuspid.com. "I'm totally for legislation that will preserve the sanctity of the doctor/patient relationship that's consistent with dental ethics, but I really struggle with the dental board becoming involved with the business aspects of a dental practice."
If the bill passes, a dentist who hires a management company and then wants to contract with a collection agency will need the dental board to sign off on it, according to Dr. Davis. "Any contract they enter into would require permission from the dental board, and I think that's overreaching," he said.
Five dentists called him in support of the bill, he added, but when he asked them if they had read it, they admitted that they had not. They also told him they had been asked by the North Carolina Dental Society, which sponsored the bill, to call legislators and ask them to support the bill, he noted.
"When I explained its provisions, they too had questions," Dr. Davis said. Fellow state Sen. Eric Mansfield, MD, an otolaryngologist from Fayetteville , NC, also voiced concerns about the measure's reach, he added.
Burgess, the dental board's attorney, noted that there has been an "intense" lobbying effort against the bill, adding that other states are watching to see what lawmakers decide on the issue.
The bill would give the board unprecedented power to control dentists' businesses, according to Dr. Cameron.
"I call all the shots for the clinical aspects of my practice, but I don't have to worry about all the mind-numbing back office stuff," he said. "It increases access to care in my community, and if they change this, the patients will lose."