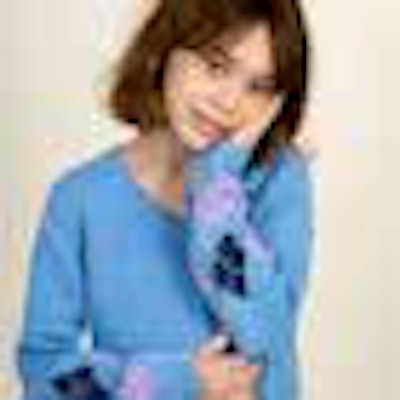 After providing preventive dental care to more than 7,000 low-income children in Los Angeles for the past few years, the Center for Oral Health's WIC Dental Collaborative Project will end in June when funding runs out.
The L.A. WIC project was initially funded by Kaiser Permanente and the U.S. Health Resources and Services Administration. It was originally intended to operate for only two years and would have end in December, but recently received a six-month extension from the First 5 Commission of Los Angeles, a children's advocacy group.
"This program is one of the most successful prevention strategies at a time when we can really help prevent early childhood caries at a very early stage, before they're really rampant in the mouth of 3- or 4-year-olds," Francisco Ramos-Gomez, DDS, MPH, professor of pediatric dentistry at the University of California, Los Angeles (UCLA) School of Dentistry, told DrBicuspid.com.
The children received a risk assessment, toothbrush prophy, examination, and fluoride varnish application, while the parents received nutritional guidance for parents, with emphasis on avoiding sweets and not putting youngsters to bed with bottles of milk or juice.
"We tell them the last thing that touches their baby's teeth at night should be fluoridated toothpaste," Dr. Ramos-Gomez said. "They keep saying they brush their child's teeth three times a day, but they don't say that after they brush their teeth they give them ice cream, a Snickers bar, or a bottle."
Unique dental student experience
Since opening in 2009, the Center for Oral Health project has provided free and low-cost dental care for children under age six at community-based WIC centers in four Los Angeles locations. WIC is the U.S. Department of Agriculture's special supplemental nutrition program for women, infants, and children.
Participating dentists came from public health departments, safety-net clinics, and private practices. UCLA dental students also provided care.
"It really was a gateway to further treatment that was needed," John Kehoe, senior manager with the WIC program in Los Angeles, told DrBicuspid.com. "They came into work centers where they just had a couple of chairs and small tables and did oral assessments and provided education to the parents. It was really an inexpensive way to go."
Dr. Ramos-Gomez echoed that assessment.
"The beauty of this is that it's very low cost," he said. "We used the funnel effect -- very minimal and low-cost resources with a huge impact, instead of the other way around."
"We tell them the last thing that touches their baby's teeth at night should be fluoridated toothpaste."
— Francisco Ramos-Gomez, DDS, MPH, UCLA School of Dentistry
In California, some 54% of kindergartners and 71% of the 3rd grade children who were screened had at least one tooth that was either decayed or had been filled because of caries, according to the Center for Oral Health's 2006 California Smile Survey. In 2007, there were more than 83,000 emergency room visits for preventable dental problems in California, according to a February report from the Pew Center on the States.
"We really wanted to do comprehensive, one-on-one education with the parents because when you do the risk assessment, you know where to zero in, like if baby goes to bed with a bottle," Arlene Glube, director for Southern California operations at the Center for Oral Health, told DrBicuspid.com.
The program also provided valuable experience for UCLA's dental students, Dr. Ramos-Gomez added.
"It was the first time they had exposure to such young children," he said. "It's difficult to handle 1- and 2-year-olds, so it was a good opportunity so they won't be scared of working on them. It provided a safe place where they can train themselves so they can become providers of the future for very young children."
Overcoming cultural traditions
Providers followed the American Academy of Pediatric Dentistry's six steps for infant oral care and focused on CAMBRA (caries management by risk assessment) guidelines, Dr. Ramos-Gomez said.
"During the exam, we looked like hawks for lesions," he explained. "That's how I train the students, almost with a magnifying glass, to look for white spot lesions which are pre-cavitation stages. We used motivational interviews and spent a lot of time with families to really show them the value of oral health at a very early age."
Some of the underserved children were from families of indigenous Zapoteca immigrants from Oaxaca, Mexico.
"We have clusters of these families who don't even speak Spanish living in L.A.," Dr. Ramos-Gomez said. "They all have children with rampant decay because of cultural traditions where they breast feed children until they're 5 years old."
The program also supported efforts to reduce the epidemic of childhood obesity, he noted.
"The program had a huge impact with great outcomes for very little cost, so we wish we could continue this," Dr. Ramos-Gomez said.