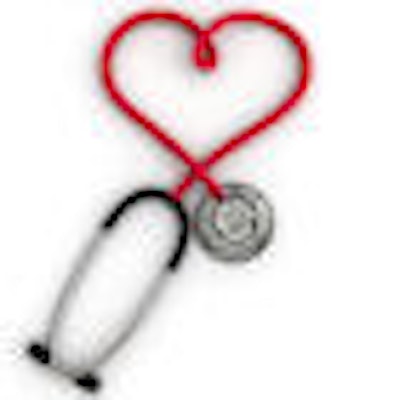 Dental professionals in Ontario, Canada, hope a review by the province's health minister and a recently tabled bill will correct a problem they call "ridiculous" and "offensive."
Based on current law, a dentist, dental hygienist, or other healthcare professional in Ontario who treats his or her spouse has committed sexual abuse and can be immediately barred from practicing for at least five years without the possibility of an appeal.
In April 2011 the province's health minister commissioned a report on the issue; that report is expected to be completed by June 1. And last month a member of the Ontario parliament introduced a bill focused on dentists that calls for the law to be changed so they can provide treatment to their spouses without fear of punishment.
Path to the problem
In 1991 the Registered Health Professions Act (RHPA) was amended to provide zero tolerance toward sexual relationships of any nature between health professionals and their patients. When health professionals' organizations asked whether these broad changes include a prohibition against treatment of spouses, government officials assured them they do not.
"It's offensive to equate treating your spouse ... with sexual abuse."
— Harry Hoediono, DDS, president, Ontario Dental Association
But in February 2010 the Court of Appeal for Ontario ruled that a chiropractor who treated his partner violated RHPA's sexual-abuse prohibitions. This resulted in the chiropractor losing his license to practice -- and a wave of concern sweeping over health-professionals' organizations.
"We are essentially robbing our spouses and the public of their effective right of choice for their health care," argued Deborah Steacy, RDH, president of the Dental Hygiene Practitioners of Ontario, in a submission to a committee examining the matter. "In Ontario there are many isolated communities where one's spouse may have to travel hours to seek treatment because of this. We ... request that this archaic, ridiculous case be set aside and restore our clients' rights."
Harry Hoediono, DDS, president of the Ontario Dental Association (ODA), agrees.
"It's offensive to equate treating your spouse in a consensual relationship with sexual abuse," Dr. Hoediono said in an interview with DrBicuspid.com. "Let me give you an example: My wife is a dentist, and we've been practicing together for 22 years. Yet I'm unable to read her x-rays or to give her any type of dental advice."
Health minister requests a review
In response to concerns from organizations representing not only dentists and allied health professionals but the gamut from chiropractors to physicians, in April 2011 Deb Matthews, Ontario Minister of Health, asked the province's Health Professions Regulatory Advisory Council to look into the matter.
Matthews instructed the group to determine whether "in your view, alternatives to the mandatory-revocation provisions should exist in the Act respecting the treatment of a spouse by a regulated health professional."
The council members first reviewed relevant legislation and practice standards in a representative sampling of six American states, all 10 Canadian provinces, the U.K., Australia, New Zealand and South Africa. They found Ontario stands alone in levying such a harsh penalty on someone who treats his or her spouse.
Council members then asked stakeholders for feedback on the issue. Hundreds of individuals, as well as representatives of 15 health associations and 13 regulatory bodies, voiced near-unanimous concern.
The Ontario Dental Association, the Royal College of Dental Surgeons of Ontario, the College of Dental Hygienists of Ontario, and the Ontario Medical Association suggested the law be changed so that there is no longer an automatic five-year revocation of the right to practice, and instead allow each regulatory body's discipline committee to preside over complaints of sexual abuse regarding a member's spouse.
The council members are now preparing a report for the health minister with their recommendations. The health minister did not answer DrBicuspid.com's queries about the approximate time frame for her response and why it is taking so long to change the law.
New legislation proposed
Steve Clark is a member of the provincial parliament who doesn't want to wait for the slow process of ministerial review. Based on concerns expressed by his own dentist and by the ODA, he introduced a bill on April 18, 2012, that focuses on dentists. The bill calls for treatment by dentists of their spouses or common-law partners to be exempted from the RHPA's sexual-abuse provisions.
"I think it was important to have a piece of legislation, not just a promise [from the health minister to review the issue]," Clark told DrBicuspid.com. "And my hope is that, now that there's a bill put forward, the minister will respond to it and change the law."
The bill currently is in first reading, one of several steps required for a bill to become law.