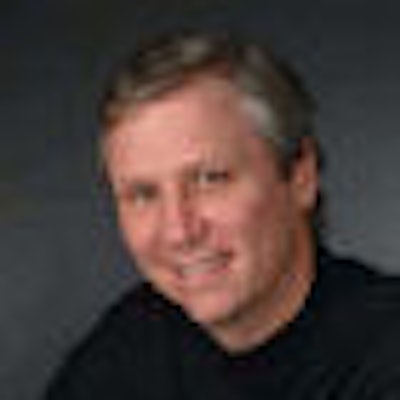 In part 1 of this series on hiring and interviewing techniques, I explored common mistakes, preinterview planning, and marketing for the new applicant.
Part 2 continues with the next critical steps in choosing the best applicant for your team. With proper planning and excellent communication, you'll be ready to ask the right questions to find the answers you really need to know before offering the position to the applicant.
Initial screening
In many practices, the senior or supervising team member does the initial screening over the telephone. This screening saves the dentist time and allows team members to be involved in developing the team.
I suggest a screening form be developed that asks the basic questions that you'll need to know before any more time is invested in the interviewing process. For example, you may want to know certifications, licenses, and such -- important issues that are mandatory to know. During the five-minute conversation, have the team member take special note of the following
Questions asked by the interviewee
General demeanor of the interviewee -- Was the person interested, upbeat, lethargic, demanding?
Thoroughness and thoughtfulness in answering questions
Any questions relating to pay
Off-the-cuff personality assessment
Professionalism
If the telephone screening is successful, the next step is to review the employee application. The application should be evaluated in the following areas:
Quality of content and thoroughness
Neatness in writing, if not typed
Accuracy in spelling and information
Length of stay at each prior position
Gaps or delays in work history (request additional information regarding this item)
Brevity of wording
Warmth of wording; be cautious about overuse of "I"
Reasons for leaving past employers
Specific description of past job duties; watch for generalities
Relativity of skills to your practice needs
Professional career orientation
Philosophy of life
Positive attitude
Past achievements
Future goals
Interviewing technique
There are many different styles and methods for interviewing. For purposes of simplification, I'm offering this model. In general, many doctors try to "do it all themselves" without the input and approval of team members, for a variety of reasons. I prefer a different model that will allow several looks and opportunities for discovery about the potential team member, along with adequate time for feedback.
I do understand that most dental practices are small businesses that need each and every employee there every day. When an employee is absent, work can be left undone, quality can be compromised, or both. The tendency is to hire quickly to "stop the hemorrhaging." I encourage you to slow down, proceed cautiously, and use prudent judgment before making an employment offer. Far too many doctors get in a rush, only to end up hiring someone without checking references, doing a background check, or any number of important steps, only to end up discovering problems later that cost them a tremendous amount of time and money.
And for those reasons, many doctors feel it is unnecessary to prepare for an interview, especially the experienced doctor who has interviewed many people throughout his or her career. Adequate preparation can, however, lay the foundation for a trusting relationship and can make the interviewee feel enthusiastic (versus apathetic) about joining your team. Planned, formal interviewing techniques shift the focus of the process from intuition to logic. The interviewing process is designed for both parties to develop openness, to treat the applicant as you would a guest in your own home.
The questions you will ask are designed to learn the applicant's views about themselves and others, the values they hold, the extent of the specific skills levels as they relate to your practice needs, and their personal communication style as they potentially relate to your team.
Whether you are involving your team member or not in the interviewing process, make time to prepare for the interview by doing the following:
Review the purpose of your practice and the job description for that position.
Have a comfortable and professional place prepared to conduct the interview.
Plan and write down application-related questions.
Be aware that the applicant may be feeling apprehensive.
Be careful not to bias decisions through:
First impression
A single statement
Impressions of others
Body language
Colloquial phrases
Take notes of the applicant's responses for review immediately after the interview.
For those doctors inclined to get maximum feedback from their team members about the candidates, I recommend the following:
Meet with the team members who will be involved in the next level screening and review the resumes with them.

Mutually decide which candidates should proceed to the next step of the interviewing process.

Contact the interviewees and schedule a time for a face-to-face interview with two team members. Make sure the interviewees understand that this is the preliminary interview.

Conduct a DiSC profile (www.inscapepublishing.com) or other personality inventory. If the position is for the business office, a simple clerical skills test, such as available through Wonderlic (www.wonderlic.com), is recommended. This portion of the interview can be handled by the office administrator or senior team member to allow other team members to resume duties. Today, many of these can be completed online.

Have the interviewees sign a release form so that you may contact their references and do a background check on them.
For the doctor who prefers not to have the additional feedback from the team member at this point, he or she will complete the interview.
The interview
During the interview conversation, listen carefully for the interviewee's description of his or her behavior in each situation. If the applicant is feeling apprehensive, you or your team can develop rapport by doing the following:
Explain that you will taking notes for accuracy.
Use an "interview" form created for consistency.
Ask easy opening questions.
Be friendly.
Stay "legal."
Explain the purpose of the interview.
Demonstrate that you are well-prepared.
After about three minutes of building rapport, proceed with the interview. The interviewer should actively listen (give feedback) to each response and continue to exercise the "power of pause" and silence to allow the applicant sufficient time to respond. Avoid filling in the silence. If the answer is vague or uncertain, it should be clarified before continuing. It is important to allow the applicant to talk 80% of the time -- while you are carefully listening! Conduct the interview in a way that encourages the applicant to describe the information you need.
Regardless of the choice for the first interview -- team member or doctor -- it is important to use the same interview questions for each applicant, preferably at least one question of the following types (for a list of more than100 additional questions, please email me directly):
Behavioral-based questions
Past behavior is normally a very good predictor of future behavior. Behaviorally based questions allow you to see how a person has handled things in the past, giving you insight into how they may handle ones in the future.
Tell me about a time you had a conflict with the doctor you were working for and how you handled it.
Tell me about the biggest mistake you've made on the job. How did you notice it, and what did you do about it?
Situational-based questions
These questions allow you to pose a typical situation that may occur in your office and then determine how a person may handle similar ones in the future.
You've answered the phone and the patient is irate over what the insurance has paid. How do you handle this situation?
At the end of the day, you notice one of your team members putting office supplies into her purse. What do you do?
Personal attribute questions
Questions of this type can give you insight into what is really important to the person, what drives them, and how they respond best to success, failure, and stress.
What things give you the most feelings of success and satisfaction? Frustration?
What have you been most successful at?
Professional attribute questions
Questions of this nature give you tremendous information about how the interviewees approach and handle their professional life and career. "Red flags" in this area will help you understand their focus, direction, and professional ambition.
Tell me about your job experiences.
What part of your last job did you find most satisfying? Least satisfying?
Personal development questions
Your biggest asset is your team member, so understanding the applicant's motivation, level of development, and interest in future growth will help you decide if this person would be a worthy investment for your practice.
In what areas do you feel you need the most development?
In what areas will you need additional training if I hire you?
Working environment questions
It's better to understand applicants' expectations of a future employer now rather than later. People generally don't change quickly or easily, and if this wouldn't be a good fit for them and you, it's best to try not to make it "work out."
Describe the best boss you ever had. Worst boss?
What do you feel is the most important part of a supervisor's job?
Relationship with others questions
Most dental practices almost function as small families, yet they are businesses, too. The stress of working side by side with people all day is real, and if a person cannot be a team player where every single person's performance and contribution is needed, you'll already be starting behind the "8 ball."
What qualities do you admire in other people?
What irritates you about other people?
Future-oriented questions
Is this someone who is ambitious or complacent? Do you need to inject energy and enthusiasm into your practice? Are you looking to grow your practice? Pay attention to the following details:
What are your career aspirations?
What plans do you have for furthering your education?
"Working with us" questions
Excellent applicants do their homework before interviewing for a job. They are discriminating. How discriminating is the applicant?
What interested you to seek employment with us?
How would you describe a good employer?
Regardless of your choices for questions, make sure your questions follow your local, state, and federal guidelines for legal interviewing.
As you ask the questions, record the specific factual responses, factual information, and your general impressions of the applicant's answers. Here are some examples:
"Avoided talking about her values."
"Spoke about her organizational skills."
"Self-critical of her shyness."
"Spoke about playing as a team member."
"Avoided answering the questions."
"Gave a specific example of a time when ..."
Upon completion of the interview, the interviewer may wish to talk about him or herself and the other team members to help the applicant get a feel for the makeup of the practice. It's also a show of openness to ask the applicant if he or she has any questions.
In the final segment of this series, I'll review reference and background checks and incorporating the new team member into your practice.
Dr. Deems is a professional personal and business coach to dentists and their teams and is a practicing dentist. Since 2005, he has been named to Dentistry Today's Top Leaders in Continuing Education and is the author of several books, the most recent titled The Dentist's Coach: Build a Vibrant Practice and the Life You Want. He can be reached at drdeems@drdondeems.com or at 501-413-1101.