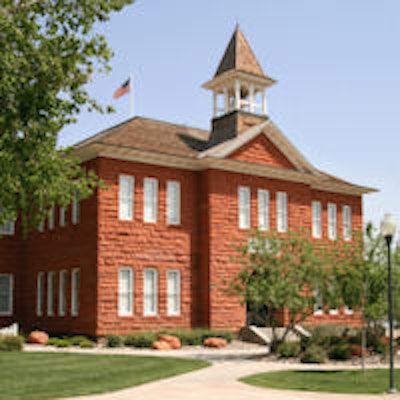 It's funny how the universe aligns itself -- theories and people -- and then pings them off one another with galactic precision.
In 1890, two such events had a profound effect on the future of dental science. First, 37-year-old Willoughby D. Miller, DDS, MD, theorized the chemoparasitic theory of caries. That same year, 21-year-old Alfred C. Fones graduated from the New York College of Dentistry with his Doctor of Dental Surgery degree. Over the next several years, the contributions of both men would change dentistry forever.
Dr. Miller was born in Alexandria, OH, and studied mathematics and physics at the University of Michigan (Bachelor of Science in 1875). He then moved to Europe to continue his studies. Eventually, he ended up in Berlin as an apprentice to an American dentist, married the boss' daughter, and returned to the U.S. to study dentistry. He received his dental degree from the Pennsylvania Dental College in 1879 and returned to Berlin, where he pursued research in the emerging science of microbiology. Following Louis Pasteur's 1865 discovery that microorganisms caused fermentation, in 1890 Dr. Miller theorized that acids produced by oral bacteria brought on by sugar fermentation caused tooth decay.
At the time that Dr. Fones graduated from dental college, a dentist's primary function in society was to pull rotted teeth. With Dr. Miller's discovery, things slowly began to change. In fact, Dr. Fones embraced Dr. Miller's theory and advocated that a dentist's primary function should be decay prevention and control.
Dr. Fones was born in 1869 in Bridgeport, CT. His father, Civilion Fones, was also a dentist and politically active in the city, serving one term as mayor. The elder Dr. Fones was also the first "dental commissioner" of the city.
According to one historical review, once dentists became aware of Dr. Miller's discovery, "Dentists across the country came up with various ideas to combat decay, including something called 'Odontocure,' in which women with an orange stick [a simple manicure tool], pumice, and a flannel rag patrolled neighborhoods cleaning teeth." Most gave up, and most dentists didn't have the time "in their busy schedule of yanking and pulling teeth to actually clean teeth." Some dentists had "dental nurses" (most of whom were the dentists' wives), but mostly they assisted in "yanking and pulling."
It would be Dr. Fones who would train his cousin and "chairside assistant," Irene Newman, to actually clean teeth. According to the University of Bridgeport website, beginning in 1906, he used extracted teeth from his practice and "mounted them in modeling compound and painted plaster of paris around the neck of each tooth to represent calculus and stains." The following year, Newman "began performing oral prophylaxis for the public." Dr. Fones coined the term "dental hygienist" to describe the new profession, and Newman went on to become the first licensed dental hygienist.
Overcoming prejudice
However, the discipline was not immediately accepted, with many dentists scoffing at the notion that people would actually come to their office and pay to have their teeth cleaned. Some dentists felt threatened by the emerging profession and fought attempts to certify any kind of dental assistant (for example, in 1910 the Ohio College of Dental Surgery's course for "Dental Nurse and Assistant" was closed down by a "coalition of dentists"). The very concept was confusing; Edna Stowe Thomas, who would become Wyoming's first dental hygienist, recalled a 1921 conversation with a Wyoming state senator she was lobbying to enact the first dental hygienist statute in that state: "He asked me quite seriously, 'Now just what kind of an animal is a dental hygienist?' "
In 1913, Dr. Fones founded a school for dental hygienists in Bridgeport, the first of its kind anywhere. Faculty at the school included the deans of the Harvard and Pennsylvania dental schools, seven professors from Yale, and two from Columbia. Perceived at the time as a women's-only profession, 27 students graduated that first year.
That same year, Dr. Fones also launched a program to provide trained dental hygienists to the Bridgeport public schools. The Bridgeport city government appropriated $5,000 to try the experiment for five years. One era newspaper described the experiment as involving "cleaning the children's teeth, tooth brush drills, lectures on the mouth care to older children, and education in the homes by means of pamphlets." Dr. Fones himself discovered that less than 10% of Bridgeport's schoolchildren were brushing their teeth daily.
But by 1919 the program had become fixed in the schools, and 26 hygienists were employed by the school district to service 20,000 school children. The same year Dr. Fones issued a report covering the five-year history of the program that contained some rather amazing statistics. He claimed his program had cut by 50% the number of students who were held back due to failing grades; at the time, 42% of the school district's budget was spent "re-educating" Bridgeport's failing students to enable them to pass on to the next grade.
The dental hygiene program also demonstrated that children were better able to resist communicable diseases, Dr. Fones noted. During the five-year period, there was a significant reduction in the number of cases of such diseases in the public schools. According to Dr. Fones, incidences of diphtheria were reduced by 50% (720 cases compared with 360 cases), measles by 66% (400 cases compared with 133 cases), and scarlet fever by 97% (282 cases compared with 10 cases).
The nation's press lauded the Bridgeport experiment, reporting "what one city has gained by taking care of children's teeth" had "increase[d] the average intelligence of the future generation." Another newspaper article enunciated that "decayed teeth are causing more harm in the human race than alcohol." Dr. Fones himself was fond of quoting a Popular Science magazine article, which declared that 95 million Americans "have decayed teeth" and that "dentistry's next step is to wipe out or prevent tooth decay by a systematic campaign of education on the care of teeth among children."
Put in perspective, the total population of the U.S. in 1919 was 106 million. With the opening of his hygienist school and the success of the Bridgeport school district education program, Dr. Fones had become a national figure.
Even so, Dr. Fones shut down his school in 1916, some three years after it had opened. During its operation he had trained 96 dental hygienists. There is no real explanation as to why it was shut down, but a number of factors likely contributed to his decision. But other schools following his design opened across the U.S. In addition, there were extensive demands on Dr. Fone's time to speak, write, and continue his professorship at Columbia University. He likely felt he could do more good lecturing and writing about decay prevention, and undoubtedly the financial rewards would have been greater than remaining a town dentist.
War on sugar
After World War I, Dr. Fones continued to gain national headlines in his quest against tooth decay. He railed before audiences and in numerous articles that "there should be no free sugar in the diet of a child from birth to fifteen years of age." In a 1920s newspaper article, C. Houston Goudiss, a prolific book and journal author on healthy foods, cited Dr. Fones' claim that "children should rely on natural sugars in fruit and milk and on the sugar made by their bodies from the intake of starchy food, such as bread, potatoes, and cereals."
Goudiss went on to observe that Dr. Fones had declared "the taste for sugar is developed in children by feeding them sweetened foods, and that often sugar takes the place of the more wholesome foods and [these] forms of sweetened foods or candy ferment on the teeth."
Dr. Fones died in 1938 at the age of 69. By then, 19 dental hygiene schools were operating throughout the U.S. In 1947, his dental hygiene school reopened at the Bridgeport Community College and was eventually absorbed by the University of Bridgeport (circa 1958).
This year marks the 100th anniversary of the birth of dental hygiene. It largely came about because of the vision of two men: Dr. Willoughby Miller, the discoverer, and Dr. Alfred Fones, the implementer. Dental hygiene needed both to become a reality. One man's idea became the other's cause.
Daniel Demers is a semiretired businessman whose hobby is researching and writing about 19th and 20th century historical events and personalities. He holds a bachelor's degree in history from George Washington University and a master's degree in business from Chapman University. You can review his other published works at www.danieldemers.com.
References
Journals/periodicals
Beres S. WDHA - 50 Years! Wyoming Dental Hygienist Newsletter. Summer 2007.
Beyer HG. International Hygiene Exhibit at Dresden. Popular Science Monthly. 1912;80:105-128.
Children's teeth. Ogden Standard. October 15, 1919:5.
The dental hygienist takes her place beside the dentist. Popular Science Monthly.1917;91:387.
Goudiss CH. Feeding the children. Citizen (Berea, KY), June 24, 1920:6.
Institute of Medicine. Allied Health Services: Avoiding Crises. Washington, DC: National Academy Press;1989:23.
To fix the army's teeth. Dr. Albert C. Fones will teach 1,000 nurses to do minor dental work. New York Times. June 9, 1917:3.
What decayed teeth cost. Logan Republican. May 17, 1917:5.
Websites
Alfred Fones, Irene Newman, and the dental hygiene revolution. Bridgeport Library website. https://bportlibrary.org/hc/education/dr-alfred-fones/. Accessed June 9, 2013.
American Dental Association. Statement from Dr. William Calnon, president, American Dental Association on New York City's ban of large-size sugary beverages. http://www.ada.org/7124.aspx. Published September 13, 2012. Accessed June 13, 2013.
Dental hygiene began here. University of Bridgeport Fones School of Dentistry website. http://www.bridgeport.edu/academics/schools-colleges/fones-school-dental-hygiene/history/. Accessed June 11, 2013.
Dental hygiene movement started in Bridgeport, Connecticut. Bridgeport Public Schools website. https://bridgeport.ct.schoolwebpages.com/education/components/scrapbook/default.php?sectiondetailid=22838. Accessed June 11, 2013.
Devlin S. Dental hygiene, facts from history. https://dentalhygienistwwh.weebly.com/dh-facts-from-history.html. Published January 20, 2011. Accessed June 15, 2013.
Gladstone R, Garcia WM. Dental Hygiene: Reflection on our past, preparing for our future. http://www.thefreelibrary.com/Dental+hygiene%3A+reflecting+on+our+past,+preparing+for+our+future.-a0171579843. Published November 1, 2007. Accessed June 18, 2013.
Louis Pasteur. Wikipedia website. https://en.wikipedia.org/wiki/Louis_Pasteur. Accessed June 12, 2013.
Newsreel. Wikipedia website. https://en.wikipedia.org/wiki/Newsreel. Accessed June 16, 2013.
Willoughby D. Miller. Wikipedia website. https://en.wikipedia.org/wiki/Willoughby_D._Miller. Accessed June 12, 2013.
Email correspondence
Shannon O'Dell, curator of the Sindecuse Museum of Dentistry, University of Michigan, June 17, 2013.
Wanda Nelson, RDH, BSDH, Fones School of Dental Hygiene, Bridgeport University, June 16 and 19, 2013.