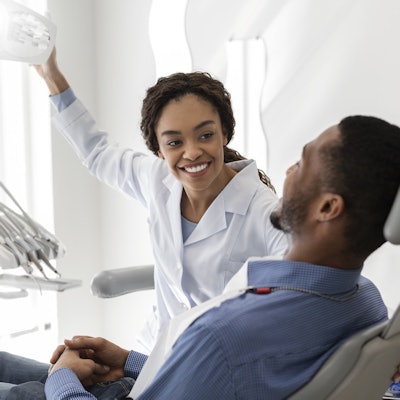 New York University (NYU) College of Dentistry has opened a new dental care practice in the Brooklyn borough of New York City, the first time the college has opened a patient care and education facility outside of Manhattan.
The practice will see 25,000 to 30,000 patients each year and is staffed by NYU faculty and, going forward, advanced dental students. Like the college's main facility in Manhattan, the Brooklyn location offers services at reduced cost and accepts Medicaid. It will also include a mentor-protégé model that adds student rotations once the practice has acquired a patient roster sufficient to provide varied educational experiences. Students and faculty will work together in small groups of no more than three students to one faculty member with the faculty member remaining the patient's dentist.
The new practice is located in a 15,000-sq-ft leased space in City Point, a mixed-use commercial and residential complex.