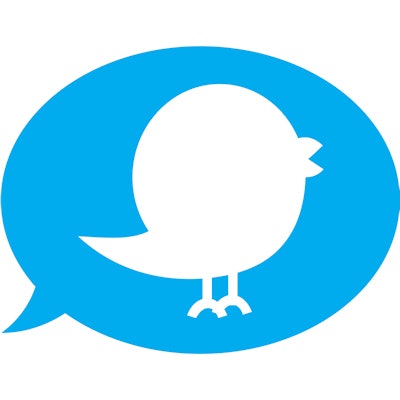 Twitter can be useful for dental education, according to a review published in the Journal of Dental Education. The social media network's open access platform, limited advertisements, and free registration make it an appealing tool for students' interactive learning, the authors wrote.
An international team of authors analyzed scientific articles to better understand how students could use Twitter for dental education. They thought Twitter's free accessibility and searchability using hashtags could make it useful for students.
"The rapid growth of social media in recent years has highlighted uses beyond their original purposes, particularly in education," wrote the group, led by Bede van Schaijik, a dental student from the University of Western Australia (J Dent Educ, May 4, 2021).
The authors used five databases to search for articles related to Twitter and dental education. They identified 121 articles in an initial search and seven met their criteria for analysis.
Students said they used Twitter for numerous education-related reasons, including viewing radiograph examples, engaging with question-and-answer sessions, getting information about admissions, and getting quick answers to questions. They also used Twitter to communicate with friends and family.
Five of the articles also analyzed the effectiveness of Twitter for dental education. Students generally thought question-and-answer sessions conducted on Twitter were helpful, and 67% of students said tweets related to the course helped them prepare for exams, the authors found.
"The ability to exchange information among peers is particularly relevant for educational purposes; therefore, the use of social media in higher education is of particular interest in the current climate," the authors wrote.
But Twitter wasn't universally popular among students. Only 32% of students said they were comfortable posting responses on Twitter, and while many students had a Twitter account, only 6% used the social network regularly.
Certain factors kept people from using Twitter as a learning tool as well. Concerns about privacy, inaccurate information, and it being a generally unprofessional platform may make it less effective as a learning tool.
A shortcoming of the systematic review, the authors noted, is that the quality of the articles was limited as it is impossible to blind the researchers and participants to the study. Other limitations included small sample size and poor response rate.
To improve the quality, a randomized controlled trial could be done, though it would be difficult, the authors wrote. Future studies could also increase the number of institutions examined.
"There are few studies which have assessed the efficacy of Twitter as a tool for dental education," the group concluded. "Of the included articles, most were from the USA and the quality was average, meaning that broader and higher quality studies are required in order to fully elucidate whether Twitter is effective at enhancing dental education."