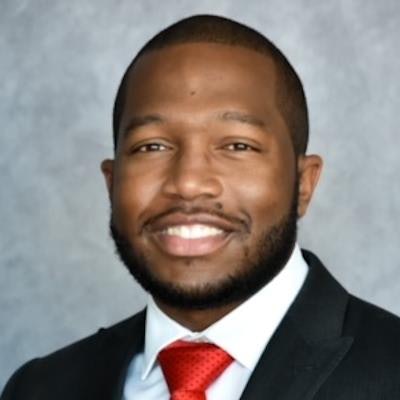 The end of the year is the perfect time to reflect. As a 2022 dental school graduate, I understand all too well the ways that your dental school experience can affect the early direction of your career.
New beginnings can be a bit overwhelming, especially when you've been down the rabbit hole of dental school Reddit boards. While I know there is not a universal secret to becoming a successful dentist, it doesn't hurt to arm yourself with wisdom from faculty, mentors, and of course, recent graduates.
As I get my footing in the industry as an associate dentist at the Aspen Group (TAG), I can now reflect with clarity on the simple practices I wish I'd implemented earlier during my time in dental school.
1. Know your schedule
It's important to have a good grasp on your class times, assignments and exams as you plan out your days. Most of a dental student's day is devoted to class and clinic, so it's imperative to know where you'll need to be and what resources will be required of you. To stay on top of your schedule, keep a calendar where you will always see it, even if that means setting reminders on your mobile devices.
Mastering time management skills early in your career will prove invaluable in the long run as you enter a field that requires managing multiple patients and a busy schedule. Take notes in your calendar to help you remember the important details of each task. Keeping these details fresh in your mind will prepare you to tackle your to-do list in the most effective way.
Remember that this is an important period of self-development, and most of your time will be devoted to assignments, studying and other practices that lead to success. That said, give yourself time to decompress. Take small mental health breaks when needed. Organization, balance, and time management are the keys to "having it all."
2. Learn your study style
If you didn't need to study before dental school, this may come as a bit of a shock. But don't worry, an effective study cycle could be as simple as knowing what will be discussed in class, taking notes during lectures, identifying concepts that may require more attention, and then, of course, taking the time to study.
Each person is unique, especially when it comes to learning styles. Be sure to identify early on the most effective ways of studying for you. Once you start to understand your study style, schedule study sessions in advance so you can set attainable goals and maintain control of your schedule.
Being aware of your strengths and weaknesses is essential in any career. As you move forward as a dentist, this awareness will help you stay conscious of the areas where you naturally thrive and the areas that may require a bit more effort to ensure success.
3. Find your people
It's important to remember that you aren't meant to do dental school alone. Having a strong community around you is especially important during this time. Surround yourself with people that will continuously support you and help you grow. One of the most notable things that positions successful dental students above the rest is their willingness to accept help and offer it to others. 
Add a mentor to your community for extra support and guidance. Mentors are helpful because they've already been through this experience and could have great insights and advice to share. They also open you up to an entirely new network of influential figures who could connect you to growth opportunities and provide guidance for your career. A good mentor can be a game changer in dental school, and many great mentorships last far beyond graduation.
4. Be present
Take advantage of your time in dental school. Being present is so much more than physically being in class. Make sure you fully immerse yourself. You have access to some of the brightest minds in dentistry -- don't be afraid to connect with them.
If there is a field you would like to explore further, find opportunities by assisting with research or talking to residents in programs that interest you. Making these connections will also be helpful later as you grow your network of dentists with interests that match your own.
If you decide to specialize after dental school, your class rank will matter. Be sure you are truly absorbing and mastering the material and bring 100% on exam day. You'll thank yourself later.
If you are attending a dental school that no longer ranks students, you will need to sit for additional examinations in order to apply for highly competitive specialty programs. Your success on these exams will likely be a direct reflection of your learning and efforts during your dental school tenure, so take your studies seriously. You're preparing yourself for success after graduation.
5. Don't be too hard on yourself
Dental school is a difficult and rewarding journey with many ups and downs. Mistakes will happen, so be sure to learn from them when they come. You won't know it all at the beginning, so try not to compare yourself to others. Everyone's experience will look different during this time.
To be a successful dentist, you will need to be a lifelong learner. Advancements in our field are not stopping or slowing down, so we will always be learning new ways to better serve our patients. Adopting curiosity and a growth mindset early in your career will prepare you for the continued growth that will be necessary going forward.
In dental school and throughout your career, make sure that you are doing the best work you can, but be kind to yourself during the hard times. They are an important part of the journey.
Dr. Jason Cummins currently works as a dental associate in Augusta, ME. Originally from Bridgetown, Barbados, Cummins moved to the U.S. and obtained his B.S. degree in Biochemistry cum laude at Claflin University in 2017. He obtained his dental degree from Tufts University School of Dental Medicine in May 2022. While in dentals school he participated in a Health Literacy Intensive Course and assisted in founding the Autism Smiles Day and Program. Due to his passion for education and mentorship, Cummins conducted dental education research and served in the community.
The comments and observations expressed herein do not necessarily reflect the opinions of DrBicuspid.com, nor should they be construed as an endorsement or admonishment of any particular idea, vendor, or organization.