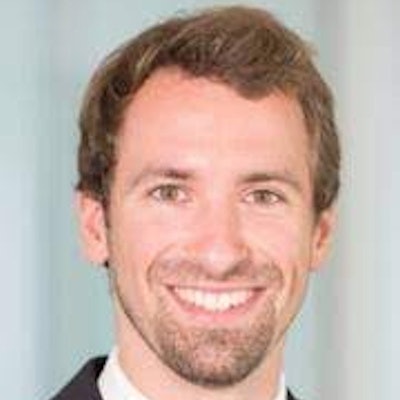 Giving stable, quality experiences to patients and dentists across practices is one of the biggest hurdles faced by dental service organizations (DSOs) -- and one that technology can help DSOs overcome -- according to a presenter at the 2022 Association of Dental Support Organizations Summit.
Standardized care and seamless operations are necessary for fostering practice growth and scale, which are critical to DSOs. However, this is tough to achieve when chief dental officers of mid to large DSOs cannot personally visit every practice, provide personal coaching, or do one-on-one chart reviews for practices that want to calibrate for scale, according to Florian Hillen, the founder and CEO of the dental artificial intelligence (AI) company VideaHealth.
"Now more than ever, DSOs need new tools that support their growth, both on the operational and the clinical side," Hillen said. "AI has the power to drive progress on the clinical side exponentially."
For example, VideaHealth's AI-based clinical image processing software, which is expected to achieve regulatory clearance within the coming months, aims to help dentists identify dental diseases such as caries. Leveraging algorithms, analytics, and health data, the company's AI technology aims to improve disease identification and reduce missed diagnoses, Hillen said.
"By identifying and treating more diseases earlier, practice revenues can increase," he said. "For example, our technology increases diagnosis rates for cavities by 31%. Through automated workflows, dentists and their teams can also accelerate treatment planning and charting."
More than just equipment
Though technology can be the answer to many of dentistry's challenges, implementing technology is not just about the technology itself. It's also about change management, Hillen emphasized.
Introducing new technology isn't enough. It also requires proper rollout and adoption for practices, he added.
"You can't just flip a switch and suddenly all of your measurable KPIs [key performance indicators] improve," Hillen said. "To ensure success, end users [clinicians, hygienists, and staff] must fully understand the context of the technology and how it helps streamline and enhance services and provide more thorough patient care."
Also, DSOs need to keep an eye out and implement technological game changers, like analytics.
"Across the dental chain, from treatment plan analytics and automated workflows for scheduling and procurement, all are game changers for improving DSO performance," Hillen said.
What the future holds
In the next five years, there will be automation in the dental software product portfolio, including diagnosis, treatment planning, charting, scheduling, and supply ordering, Hillen predicted.
"This automation makes the lives of dentists, hygienists, and other staff members significantly easier and lets them focus on direct care and interaction with patients instead of mundane task management," he added.
In the next 10 years, AI technologies, including chairside claims processing and predictive analytics, will be adopted completely in every office, Hillen said.
"The dentist will be able to tell the patient what treatment choice will have what clinical outcomes in months or years," he explained. "We will also be able to better support medical dental integration and predict or flag systematic health diseases such as hypertension and diabetes."
What most excites Hillen, who studied medicine and is a research fellow at Harvard Business School, where he works on projects related to healthcare, AI, and innovation, is the opportunities that medical dental integration offers clinicians.
​"Integrating medical and dental services in different healthcare and public health settings opens the door for dentists to become frontrunners in holistically improving human health," Hillen explained. "This is a critical step toward meaningful health system transformation, from reducing disparities in tooth decay to supporting populations with unmet oral health needs and associated chronic diseases."