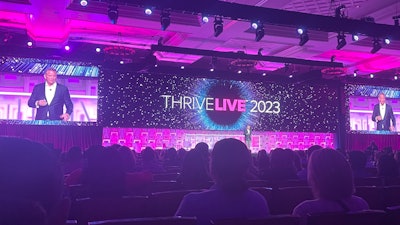 Attendees at Henry Schein's 2023 Thrivelive event marched to honor the sacrifices made by U.S. military members, veterans, first responders, and their families.
The march took place on May 5 at Caesars Palace in Las Vegas during the 2023 Thrivelive event and was a new addition to the meeting. It supported Carry the Load, a nonprofit founded by two U.S. Navy SEALs veterans to honor U.S. heroes and better recognize Memorial Day.
Now in its third year, Thrivelive features speakers, educators, and technology experts that speak on business issues, clinical training, technology, health and wellness, multipractice/dental service organizations, software, practice design, and team development. This year's event occurred May 3-6.