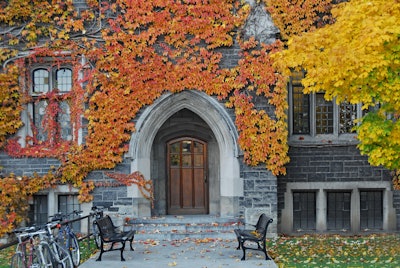 The University of Pennsylvania School of Dental Medicine (Penn Dental Medicine) has appointed Dr. Sean Meehan as assistant dean, chief dental officer.
His appointment to this post and full-time faculty position as professor of clinical oral medicine are effective August 1. As chief dental officer, Meehan will join the dental school's office of clinical affairs to provide clinical expertise and standardization to its clinical departments.
Meehan, a Penn Dental Medicine alumnus, is retiring this summer as captain from the U.S. Naval Dental Corps, capping 29 years of uniformed service. Over the past several years, Dr. Meehan has returned to the dental school regularly to support and advise students who are pursuing military careers.