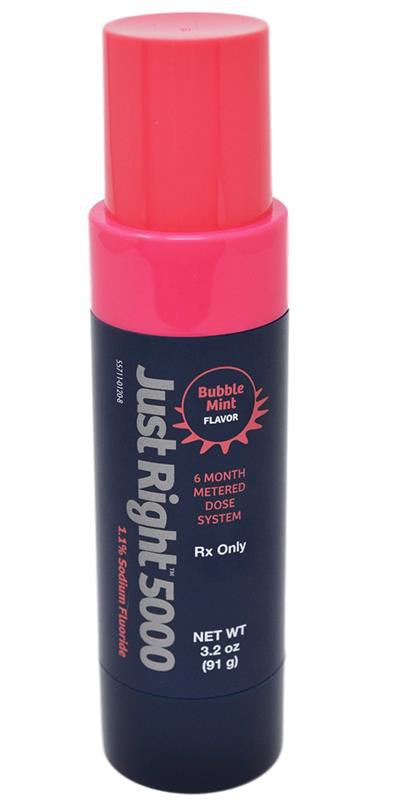 Elevate Oral Care has launched a new prescription fluoride toothpaste for children.
Just Right 5000 is a metered-dose, prescription fluoride toothpaste for pediatric patients with a moderate to high risk of caries.
The toothpaste is dispensed via a pump that provides a pea-sized, 0.25-mL dose. The pump design provides dispensing safety and less mess, according to Elevate Oral Care.
The Just Right 5000 toothpaste comes in a bubble mint flavor. When the toothpaste is used twice a day, each dispenser lasts for six months, the company noted.