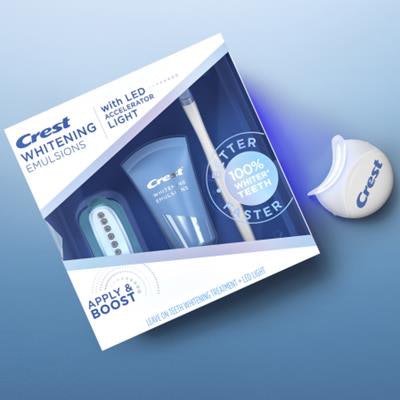 Procter & Gamble's Crest has debuted its Crest Whitening Emulsions leave-on teeth whitening treatment line, including an LED option, at retailers in the U.S.
The Crest Whitening Emulsions line was first launched at select retailers in the fall of 2020. The products contain a microthin layer of active peroxide droplets that stay on teeth and continue working to remove and prevent stains without rinsing or brushing, according to the company.
The line includes a new LED whitening treatment option, and it also features versions with a built-in applicator and a wand applicator.