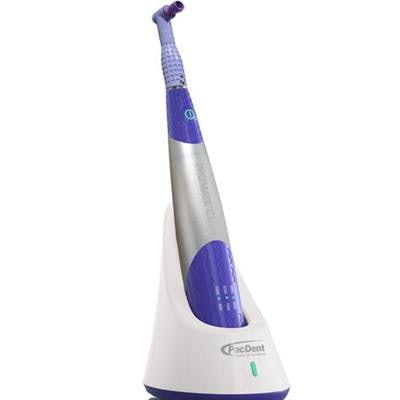 Pac-Dent has introduced ProMate CL, a cordless hygiene handpiece that weighs only 3.8 oz.
ProMate CL features dual-mode speed control via a quick-touch button and a Bluetooth-powered foot pedal, according to Pac-Dent. It has six speed settings ranging from 500 revolutions per minute (rpm) to 4,000 rpm and is compatible with all disposable prophy angles, the company said.
The handpiece is available now.