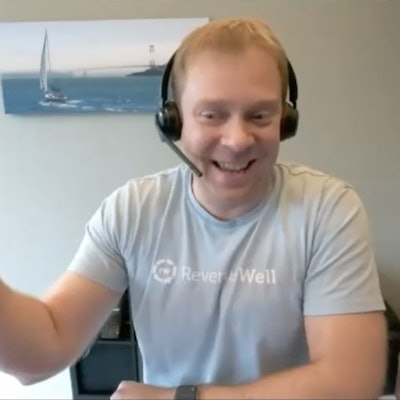 Technology Focus is a DrBicuspid.com video series that brings you an up-close look at new technologies and tools in dentistry. This episode features the new RevenueWell Phone Voice over Internet Protocol (VoIP) system.
RevenueWell Phone is a new digital phone system that will make you want to drop your landline if you haven't already. RevenueWell's chief technology officer, Max Longin, showed off the design in the latest Technology Focus episode.
The phone system draws design conventions from existing paradigms, meaning the dial pad, contact systems, and buttons should look familiar to smartphone users. However, RevenueWell also created the system specifically with dental offices in mind.
"The phone is the lifeblood of the practice," Longin said. "That's the reason we got into the game. There's still a lot of folks using landlines."
Some of the dental-specific workflows include a way to easily see patient information, such as insurance, outstanding balances, and family members, from almost any screen. The phone also features a workflow for directing calls during work hours and after the office closes, as well as a way to digitally send fax files.
"We tried to keep things very familiar," Longin said. "You know exactly what you're looking at. You're looking at a phone."
Check out more features in the video below.
Is there a new technology you'd like to see featured in Technology Focus? Contact Theresa Pablos.