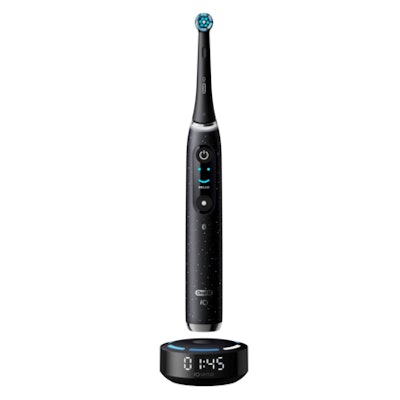 Oral-B has added a new smart toothbrush to its iO line of products that offers users oral health coaching.
The iO10 with iOSense is a rechargeable electric toothbrush that guides brushing time, pressure, and tooth coverage. It features seven different cleaning modes.
The company is also highlighting its iO4 and iO5 electric brushes, which it expects to release early this year.
Oral-B is also partnering with teledentristry firm Grin to offer the ability to capture high-resolution images of the mouth on a smartphone and transmit them to a provider for an at-home consult.
Finally, the company is working with Crest to develop a video game, Attack of the Cavity Creeps, that teaches children good oral health habits.