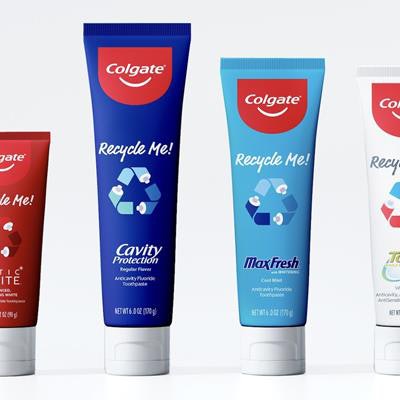 Colgate is rolling out a recyclable toothpaste tube in U.S markets and promoting the tube's recyclability through messaging on the packaging.
The tube is made from high-density polyethylene (HDPE), the same No. 2 plastic used for milk and detergent bottles, Colgate said.
New "Recycle Me!" graphics will appear on select tubes of Colgate Optic White Advanced Sparkling White, Colgate Cavity Protection, Colgate Max Fresh Cool, and Colgate Total Whitening products. The transition of the rest of the Colgate toothpaste line is expected to be completed by 2023.