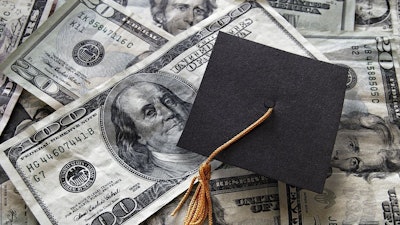 Colgate-Palmolive is accepting applications for its $100,000 grant program from current Black and African American students studying in certain fields, including sales/marketing or business analytics.
The Inspire Our Future program awards up to 10 grants valued at $10,000 each to current college sophomores and juniors who demonstrate a sustained commitment to their communities and who are studying to earn degrees in certain fields at four-year colleges or universities in the U.S. In addition to the money, the winners get to participate in a mentorship program with Colgate-Palmolive employees in their respective fields.
Based on satisfactory academic performance, awards are renewable for up to two years or until a bachelor's degree is earned. The money can be used toward tuition or other educational expenses. Award recipients from 2022 are eligible to reapply for 2023 grants.
The deadline to apply is April 6. Students studying supply chain management; business analytics; business administration; management information systems; chemical, environmental, industrial, mechanical, or packaging engineering; or engineering technology can apply on Colgate's supply chain scholarship site.
Those studying communications, finance, marketing, or business administration can apply on Colgate's commercial scholarship site.