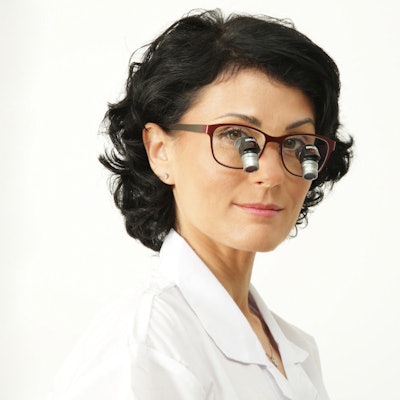 Admetec has introduced a new category of magnification loupes called the Ergo series to the North American market.
The loupes are available in six different levels of magnification: 3x, 4x, 5x, 6x, 7.5x, and 10x. The Ergo 10x loupe weighs 52 grams.
The Ergo series are through-the-lens (TTL) deflection loupes enabling a real declination angle of up to 80 degrees. Ergo provides a new, more natural way to work, eliminating the need for head inclination, thus reducing the load on the cervical spine and stress on the musculoskeletal system, the company said.