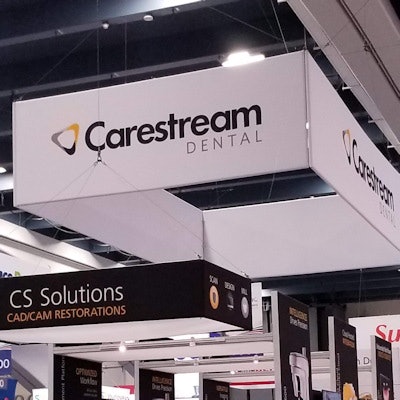 Carestream Dental is offering a look at its new practice management cloud solution for doctors at the American Association of Oral and Maxillofacial Surgeons (AAOMS) annual meeting in New Orleans.
The Sensei Cloud for Oral Surgery platform was designed specifically for the oral and maxillofacial field. It includes all the benefits professionals expect of the cloud, including security and easy accessibility, combined with oral surgery features and imaging capabilities that doctors need to run a successful practice, the company said.
For instance, the platform allows oral and maxillofacial professionals to view clinical notes in line with the patient history to provide a bigger picture of other treatments, vitals, and prescriptions without having to open multiple pop-up windows within the electronic medical record software. Also, the platform's Anesthesia Record feature includes a timeout feature to ensure that team members know exactly which services are to be performed on the patient, the company said.
Further, and vital to oral surgeons, is the addition of a Sensei imaging option, which provides centralized HIPAA-compliant access to 3D and 2D images, Carestream said. This feature allows doctors to easily share images with referrals, other locations, and patients for increased collaboration and a more manageable office workflow. A built-in digital tool set gives users the ability to manipulate images directly in the cloud.
The platform can be further customized with Sensei Patient Solutions to increase engagement and improve communications with patients, whether a doctor is using the platform's Patient Manager option or an approved partners' integrated services, Carestream said.
Carestream Dental is exhibiting at booth No. 709 at the AAOMS annual meeting, which is being held September 15-17 in New Orleans.