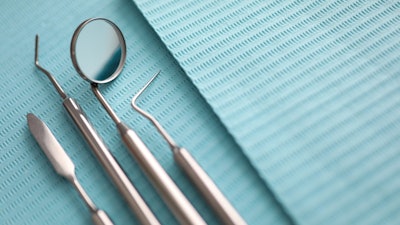 For a limited time, Midmark Corp. is offering a rebate on its steam sterilizers. Now through Aug. 31, 2023, dentists and dental facilities in the U.S. can receive a $400 rebate on the Midmark M11 Steam Sterilizer and a $300 rebate on the Midmark M9 Steam Sterilizer, the company announced.
Midmark sterilizers are manufactured in the U.S. The Midmark M11 is designed to support maximum capacity and efficiency, while the M9 sterilizer has a faster sterilizing cycle with a high capacity, Midmark said.
To learn more about the rebate, including the terms and conditions, visit Midmark's rebate webpage.