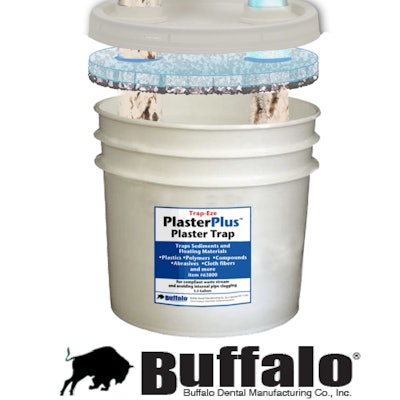 Image courtesy of Buffalo Dental Manufacturing Co.
Buffalo Dental Manufacturing has launched Trap-Eze Plaster Plus, a disposable sink trap that can capture materials, including plaster, wax, and microplastics, that can clog sinks.
The trap, which can also catch floating materials, polishing compounds, abrasives, pumice, and steel wool, is designed to slow the water discharge flow rate and allow sediment to settle out of wastewater. The plaster trap is intended for use in dental offices, clinics, and labs and offers easy installation and replacement.