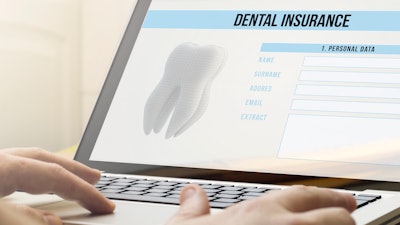 Dental analytics software provider Dental Intelligence has upgraded its Insurance module to add automated eligibility verification.
Customers with Insurance and Engagement subscriptions will gain access to the new feature from the Engagement dashboard. The new feature allows practices to verify a patient's insurance benefits digitally without manual follow-up.
Practices can verify benefits both individually and in batches, and verification can be done well in advance of a patient's appointment or immediately before. Once the benefits are verified, a breakdown of the benefits is saved as a PDF in the patient's chart for future reference. Dental Intelligence added that all information is securely stored.