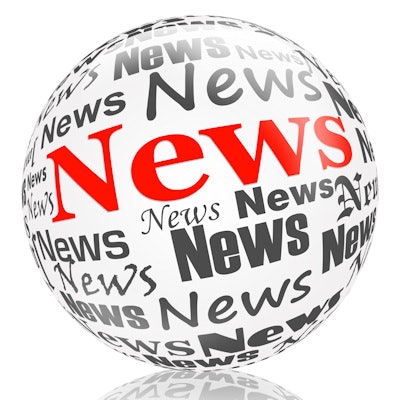 Direct-to-consumer orthodontics company SmileDirectClub is disrupting the industry again, debuting a new, complete line of oral care products that will be sold exclusively at Walmart's more than 3,800 stores and on its website.
On Nasdaq, SmileDirectClub stock rose more than 17% on Monday after the announcement.
The Tennessee-based company, which claims to be the first clear-aligner provider to offer oral care products on the mass market, developed the line to support the oral care needs of all consumers, including people who have used its teeth-straightening treatments.
"SmileDirectClub's debut of oral care products in mass retail extends our mission to be the consumer's first resource for safe, affordable, and convenient oral care solutions," said Josh Chapman, SmileDirectClub's chief brand officer, in a press release.
SmileDirectClub's initial product rollout includes an electric toothbrush and its teeth-whitening system bright on, which now can be purchased in Walmart stores and online.
The electric toothbrush, which costs $24.98, has a two-minute timer with quadrant timing to ensure brushing is done in the right areas for the right amounts of time. Its teeth-whitening kit costs $39.98 and contains enough product to keep teeth white for six months, according to the company. Bright on contains whitening pens and a 20-LED accelerator light to boost the power of the whitening gel. Its hands-free, portable light is powered by any smartphone.
"We don't believe you should have to sacrifice your budget for your smile, so we are excited that SmileDirectClub is launching new smile-enhancing products exclusively available at Walmart," said Shawn Townzen, Walmart Personal Care's vice president.
Later this quarter, SmileDirectClub will introduce a whitening toothpaste, a sensitivity toothpaste, a water flosser, and ultraviolet (UV) cleaner smile spa. The cleaner sanitizes toothbrush heads, aligners, retainers, dentures, and other dental hygiene products. The company did not list prices for these items.
In addition to the items being sold at Walmart, SmileDirectClub will introduce two additional items available only on SmileDirectClub.com. It is selling a Club edition electric toothbrush for $29. It includes an aligner-cleaning brush head in the base that can be swapped with the regular brush head. An electric toothbrush replacement head subscription also is available for $5 per refill. A brush head and battery refill subscription are delivered every three months.
This isn't the first time SmileDirectClub has tried to shake up the industry. It's been a disruptor since its start in 2014.
It has also faced pushback from the ADA, local dental boards, dentists, and orthodontists. Most of the controversy has stemmed from how teledentistry should be regulated. The ADA and state dental boards have charged that SmileDirectClub should be regulated under state practice-of-dentistry rules. To date, the Dental Board of California has come the hardest at the direct-to-consumer orthodontics industry. In September, California became the first state in the U.S. to pass a teledentistry law requiring x-rays and other steps be taken before patients can undergo treatment from providers such as SmileDirectClub.
The company also faces a number of lawsuits filed by states throughout the U.S.