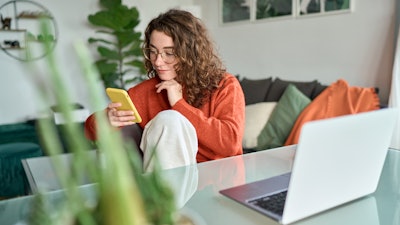 In a new report, oral health nonprofit CareQuest Institute for Oral Health is warning the public about the use of dangerous at-home health remedies popularized by social media.
CareQuest said that treating oral pain at home instead of seeing a professional can lead to worse outcomes. About half of U.S. adults who experienced an oral health problem in the last year used such remedies. Additionally, over half of U.S. adults do not have consistent access to dental care, which may encourage them to try at-home remedies.
The most common unsafe home remedies listed in the report include using a tobacco poultice, taking pain medication prescribed for another purpose, using a needle to lance a gum abscess, applying aspirin powder to the gums, and consuming illegal narcotics and alcohol.
Carequest disclosed other finding in its report, including the following:
Those who had not visited the dentist in the last two years were 10% more likely to use dangerous home remedies than those with more recent dental visits.


Individuals who smoked used one or more dangerous home remedies twice as often as nonsmokers.


People who identify as Black (62.4%) and as two or more races or ethnicities (60.0%) reported that they used a home remedy for oral health symptoms more often than individuals identifying as white (49.5%), Hispanic (45.5%), Asian (42.9%), or other (47.6%).
CareQuest said one solution is to increase dental insurance coverage through employer-sponsored plans, including strengthening and protecting adult dental benefits within Medicaid and Medicare.
Carequest issued a visual report discussing its findings. Watch the video below.