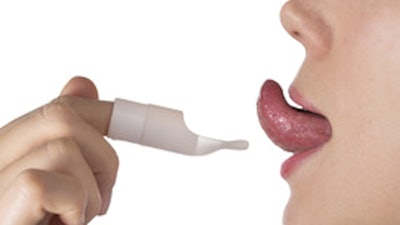 Henry Schein and Brazil Dental will distribute Liper's TongueGym, an at-home tongue-stretching exercise device, in Brazil.
Designed for users of all ages and free of bisphenol A, TongueGym is intended to assist in performing tongue stretching and strengthening exercises. The device, which consists of a handle-free tool that slips onto the user's finger, lengthening their reach beyond the tips of their fingers to allow better control and accuracy, was created for those with a tongue tie or dysfunctional tongue.
The companies found it appropriate to enter the Brazilian market since it is the first country in the world to pass a law requiring hospitals to perform tongue screening for newborns.
Dr. Eyal Botzer, the director of pediatric dentistry at the Tel Aviv Medical Center in Israel and co-founder of the International Affiliation of Tongue Tie Professionals, invented the device to dispel the myth that tongue exercises are difficult, unsanitary, and unpleasant, according to Liper.