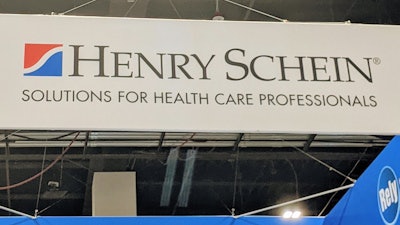 Henry Schein reported financial results for the fourth quarter (end-December 31, 2022). Total net sales were $3.4 billion, up 1.2% over the fourth quarter of 2021.
Global dental sales totaled $2 billion for the fourth quarter of 2022, which was down 0.7% compared to the year-end of 2021, according to the company.
In addition to announcing the financial results, the company's board of directors authorized the repurchase of up to $400 million of shares in the company's common stock. This repurchase is in addition to the $400 million repurchase program the company announced in August 2022, which is anticipated to be completed by the end of the first quarter of 2023.
Henry Schein had approximately 131.5 million shares outstanding as of February 10, 2023, the company said in a press release. The new authorization represents approximately 3.8% of shares outstanding at the current stock price.