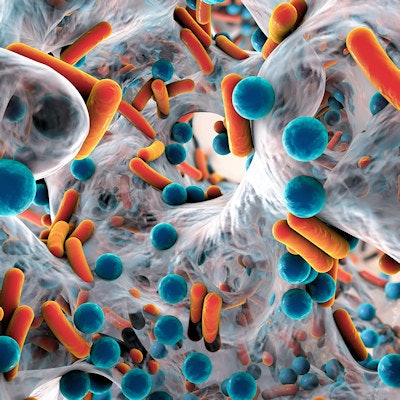 Antibiotic prophylaxis guidelines to prevent endocarditis following dental care vary, but most support its use despite the risk of antimicrobial resistance, according to a systematic review published on July 25 in Oral Surgery, Oral Medicine, Oral Pathology and Oral Radiology.
Though guidance from the U.K.'s National Institute of Health and Care Excellence (NICE) scored highest on a development methodology and reporting transparency assessment in comparison to clinical practice guidelines (CPGs) from organizations in the U.S., Europe, and Japan, the recommendations mostly were similar except in relation to recommending antibiotic prophylaxis before high-risk dental procedures. NICE recommended against using antibiotic prophylaxis for people undergoing any dental procedure, the authors wrote.
"Three out of four CPGs support that the benefits of prevention of infective endocarditis outweigh the risks of antibiotic resistance," wrote the authors, led by Dr. Ronald S. Brown, professor emeritus of the department of oral diagnosis and radiology at Howard University in Washington, D.C.
Lately, the use of preventive antibiotics has been a hot topic in dentistry due to the rise in antibiotic-resistant bacterial strains and related deaths. To assess the quality of guidelines for the use of antibiotic prophylaxis to prevent infective endocarditis in indicated dental procedures, the authors evaluated de novo guidelines published between January 2011 and January 2022.
Using the Appraisal of Guidelines for Research and Evaluation (AGREE) II instrument, four reviewers independently appraised guidelines from NICE, the European Society of Cardiology (ESC), the American Heart Association (AHA), and the Japanese Circulation Society (JCS).
Reviewers scored each guideline on scope and purpose, stakeholder involvement, rigor of development, clarity and presentation, applicability, and editorial independence. Each standardized domain score had a cutoff point of 70% for high quality, according to the review.
Overall, guidelines from NICE had the highest assessment at 92%, followed by those from JCS with 71%, the ESC with 63%, and, finally, the AHA with a score of 58%. NICE's and JCS' guidance were deemed as high-quality guidance by the reviewers, while ESC's and AHA's were considered only moderate quality.
AHA and ESC scored lower, because their recommendations did not clearly describe the roles of the guideline developers, and none of the developers were pharmacists or nurses. Also, they lost points due to their simple methodology report and limited literature search evidence, the authors wrote.
In terms of similarities, all four guidelines included a description of the high-risk patients who require antibiotic prophylaxis against infective endocarditis before high-risk procedures. Discrepancies included recommending antibiotic prophylaxis before high-risk dental procedures and recommended antibiotics.
The AHA, ESC, JCS guidelines recommended the use of preventive antibiotics for high-risk patients, but the U.K.'s guidelines recommended against using them for all people undergoing any dental procedure, they wrote.
ESC and JCS recommend clindamycin for antibiotic prophylaxis against endocarditis in patients with severe ß-lactam allergies, but the AHA does not. The AHA no longer recommends clindamycin because it can cause more frequent, severe adverse reactions than other antibiotics, the authors wrote.
Nonetheless, the review had a limitation. Though the AGREE II instrument assessed guideline development methodology and transparency of reporting, it failed to measure the potential effects of recommendations on patient outcomes or the clinical credibility of recommendations, the authors wrote.
Antibiotic prophylaxis for infective endocarditis remains a controversial topic since dentists are divided on its importance, they wrote.
"In that AP (antibiotic prophylaxis) for IE (infective endocarditis) has been the established standard of care for many years, it is our opinion that most dentists will readily follow those guidelines which continue to recommend AP for IE," Brown and colleagues wrote.