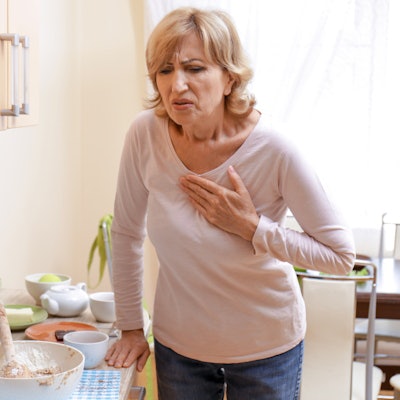 Patients who had dental caries or implant placement one year before total knee arthroplasty have more complications, including heart attacks, according to a study published recently in the Journal of Arthroplasty.
To the researchers' knowledge, this is one of the largest studies to analyze the link between dental caries or implants within one year of patients receiving prosthetic knee joints. It analyzed the relationship to postprocedural outcomes among patients in the U.S.
"Dental caries or implant placement may reflect overall worse medical condition resulting in more complications and higher costs after TKA (total knee arthroplasty)," wrote the authors, led by Dr. Michael Mont of the Rubin Institute of Orthopedic Surgery at Sinai Hospital of Baltimore (J Arthroplasty, October 14, 2022).
In the U.S., it's common for preventive antibiotics to be administered to patients who've received a prosthetic joint before they undergo invasive dental procedures to prevent an infection. Due to a lack of randomized controlled trials related to these practices, whether to administer antibiotic prophylaxis or not remains confusing.
Despite the uncertainty, clinicians are pressured to prescribe antibiotics to patients before they undergo invasive dental procedures. Therefore, a better understanding of the influence of prior dental history on total prosthetic joint outcomes and infections remains necessary.
To determine the association between dental caries or dental implant placement in total knee arthroplasty patients, a retrospective study was conducted using Mariner private insurance claim data sourced from the PearlDiver database. The data ranged from January 2019 to October 2020.
The study included 9,921 patients. Of these, 1,466 had a dental implant placed one year before knee surgery, 1,127 had an implant placed a year after arthroplasty, and a comparison cohort of 7,328 patients had no implants placed within 12 months of surgery, according to the study.
Patients who had dental implant placement or caries one year before total knee arthroplasty had rates of postoperative 90-day medical complications that were 1.5 times higher than patients with prosthetic joints and devoid of oral history. Complications included myocardial infarctions (2.52% vs. 1.23%), pneumonia (2.52% vs. 1.24%), and urinary tract infections (5.66% vs. 3.45%), the authors wrote.
In addition, patients with a dental implant placed 12 months after knee surgery were more likely to experience a heart attack within 90 days of implant placement. There were no other significant differences in medical complications for patients with a dental implant placed one year after knee surgery.
The retrospective study had limitations, including that the results may not be a true representation of the correlation between dental caries and implants on total knee arthroplasty, the authors wrote. The study's authors advised orthopedic surgeons to get an oral history prior to performing procedures to better provide insight into the effects of dental implant placement or dental caries on postoperative medical and infectious complications.
"Finally, shared decision making regarding the use of antibiotic prophylaxis, appropriate screening, and formal dental health evaluations for patients without recent assessment should be implemented," Mott and colleagues wrote.