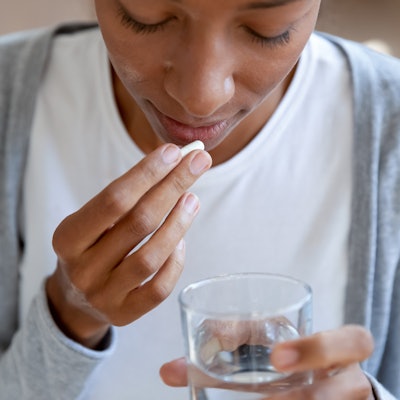 Citing research showing that a majority of antibiotics prescribed by dentists in the U.K. is unwarranted, dentists in Spain argued that clinicians must learn more about antibiotic resistance. Their correspondence was published on January 12 in the International Dental Journal.
Dentists, who prescribe 10% of antibiotics worldwide, may need to prioritize changing how they prescribe and use these medications. By 2050, antibiotic resistance will kill 10 million people globally if immediate action isn't taken, the authors wrote.
"Without urgent action, the world is heading for a post-antibiotic era, in which many common infections and minor injuries will once again become life-threatening," wrote the authors, led by Dr. Angel-Orión Salgado Peralvo of Complutense University of Madrid in Spain.
Dentists worldwide must be recognized for their roles in preventing and treating dental infections while also ensuring they are not contributing to the growing threat of antibiotic resistance.
Despite dentists writing fewer prescriptions for antibiotics in recent years, COVID-19 may have been a setback due to the inadequate empirical use of antibiotics and telehealth. During the pandemic, 18% more antibiotics were prescribed at dental practices in May 2020 compared to May 2019, the authors wrote.
Those statistics are coupled with a recent study that reported that some frequently found bacterial pathogens in odontogenic infections were resistant to common antibiotics. Several species of Streptococcus (36%) and Staphylococcus (12%) were resistant to penicillin and aminopenicillin in 6.9% and 5.8% of strains, respectively. Also, more than 17% of microorganisms showed resistance to clindamycin and macrolide, they wrote.
Therefore, clinicians should be familiar with the following prevention levels of antibiotic resistance in dentistry:
Primary: only prescribing antibiotics based on scientific societies' clinical practice guidelines, as well as telling patients how to use antibiotics correctly and the dangers of improper use
Secondary: detecting antibiotic resistance and reporting resistant infections to drug safety agencies
Tertiary: performing cultures and antibiograms in the presence of infections and identifying the susceptibility of germs to different types of antimicrobials
Resistance is a major public health problem that causes longer hospital stays, higher medical costs, and increases mortality; therefore, dentists should do their part to combat it, they wrote.
"It is, therefore, a priority to urgently change the way ATBs (antibiotics) are prescribed and used because, even if new ATBs are developed, resistance will continue to pose a serious threat," Peralvo et al wrote.