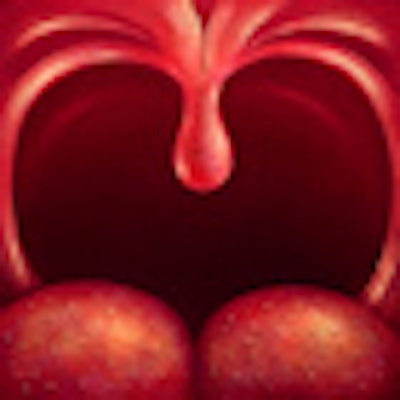 Imagine being able to treat a suspicious lesion on a patient's tongue simply by applying a topical agent, waiting a few minutes, then exposing it to light from a handheld laser or light-emitting diode (LED) device.
Imagine being able to treat bacterial and fungal infections in the oral cavity -- even periodontal disease -- using this same approach.
What is photodynamic therapy?
Photodynamic therapy (PDT) involves the use of a photosensitizer that is activated by illumination from a visible light source in the presence of oxygen. The exposure of the photosensitizer to the light or laser energy prompts the formation of toxic oxygen species, causing localized photodamage and cell death.
Light in the 600-800 nm wavelength range is considered optimal for PDT. The two most common photosensitizers are Photofrin (porfimer sodium) and ALA (5-aminolevulinic acid).
That is the promise of photodynamic therapy (PDT), a minimally invasive technique that first came into medicine in the early 1900s and has been used to treat a plethora of medical conditions, including skin diseases, localized infections, age-related macular degeneration, and premalignant and malignant disorders.
"PDT in the oral cavity would utilize a photosensitizing compound and a light source to activate the compound," explained Thomas Mang, PhD, research director in the Laser and Lightwave Research Center at the University at Buffalo School of Dental Medicine. "Traditionally, it has been used in head and neck lesions and oral lesions with a photosensitizer given intravenously. But in applications related to early oral lesions and those involving candida and oral species that may be involved with periodontal disease, we look to apply it topically."
Distinct advantages
Mang has been investigating PDT disinfection of oral biofilm and previously was involved with the development of PDT for treating cutaneous and other cancers while at Roswell Park Cancer Institute. He sees a bright future for PDT in dentistry, providing more selectivity and flexibility when treating patients with early oral lesions and microbial diseases of the oral cavity.
"These species take up the photosensitizing drugs very rapidly."
— Thomas Mang, PhD, University at
Buffalo
"With the utilization of a topically applied drug, there is a distinct advantage of using PDT, particularly for bacterial and candida species," he said. "With bacterial and candida lesions, one of the major advantages of PDT is that it provides the practitioner with a method that is easily applicable in an office setting and that can be used to treat various species in a fairly rapid manner. These species take up the photosensitizing drugs very rapidly -- we've seen effective doses in one to 15 minutes."
In addition, many of the candida species and some of the bacterial lesions can become antibiotic-resistant, and PDT has been shown to be effective on antibiotic- and antifungal-resistant species, Mang noted. "So while treating the disease, you can reduce the need for antibiotics or supplement the use of antibiotics in very severe cases," he said.
With cancerous lesions, PDT offers a localized form of therapy that can be repeated, Mang added.
"We have generally not found any buildup of resistance to PDT, so one could have repeated exposures to benefit the patient and reduce the severity of treatment by taking a more fractionated approach," he explained. In addition, with early cancerous lesions, PDT generally offers improved functional and cosmetic outcomes versus surgical or radiotherapy approaches, while achieving comparable tumor control, he noted.
Growing body of research
Periowave and photodisinfection
Periowave (Ondine Biomedical) is a noninvasive device for treating periodontal disease and other oral disease.
It uses photodisinfection to improve patient outcomes, such as gains in clinical attachment and reductions in pocket depth and bleeding (Photomedicine and Laser Surgery, January 2011, Vol. 29:1, pp. 33-37).
Periowave features a nonthermal, low-power diode laser as the activating light and does not cause damage to root surfaces or surrounding tissues. It destroys gram-negative bacteria without promoting the development of bacterial resistance.
The device has regulatory approval in Canada and Europe but is still under review by the U.S. Food and Drug Administration.
Despite its many advantages, topical PDT for dental applications is still a few years from clinical reality, Mang noted (one exception is Periowave; see sidebar). In the meantime, a growing body of research supports the use of PDT for treating oral diseases and eliminating "bad" bacteria in oral biofilms.
For example, a 2007 study in the Journal of Dental Research (August 2007, Vol. 86:8, pp. 694-707) noted that "applications of PDT in dentistry are growing rapidly: the treatment of oral cancer, bacterial and fungal infection therapies, and the photodynamic diagnosis of the malignant transformation of oral lesions." In addition, PDT has shown potential in the treatment of oral leukoplakia, oral lichen planus, and head and neck cancer, and photodynamic antimicrobial chemotherapy has been efficacious in treating bacterial, fungal, parasitic, and viral infections, the researchers wrote.
More recently, PDT showed promise in the treatment of early-stage cancer of the mouth and oropharynx, and demonstrated that it has a significant antimicrobial effect in the oral cavity (Lasers in Surgery and Medicine, January 2010, Vol. 42:1, pp. 1-8; July 27, 2012).
Now a review in Oral Diseases (September 3, 2012) lends further support to the clinical efficacy of PDT in the management of oral diseases, in this case potentially malignant disorders (PMDs).
"Based on its high efficacy and low side effects, its high patient acceptance/compliance, the simplicity of the procedure, and its minimal pretreatment preparation, topic PDT is believed to have potential to play an important role in the management of PMD, especially for the low-grade dysplasia," wrote the study authors, from the University of British Columbia and the British Columbia Cancer Research Centre.
More studies needed
However, limitations remain. While some studies have used topical or systemically administered photosensitizers to treat dysplastic lesions in the oral cavity, none of these drugs has regulatory approval for this application, the researchers noted. And while topical ALA (5-aminolevulinic acid) in emulsion form has been the most commonly used form of PDT for treating dysplastic lesions, there is no consensus with regard to protocol.
In order to bring PDT into the clinical arena as a first-line treatment for potentially malignant disorders in the oral cavity, protocols such as illumination scheme, number of treatment cycles, incubation period of the photosensitizer, light source, and fluence rate need to be considered, as well as lesion size, thickness of the surface keratin layer, and the presence and degree of epithelial dysplasia, the researchers emphasized.
In addition to a need for more studies with standardized treatment protocols and randomized clinical trials, several technology advances need to occur as well, they noted.
"In the future, more compact, cheaper light devices such as inexpensive lasers, fiber-optic equipment, and simple dosimetric apparatus could help in bringing down the initial cost of setup," they wrote. "In addition, use of new targeted photosensitizers, light sources, and drug delivery systems using nanoparticles could significantly contribute in increasing its therapeutic efficacy and specificity."