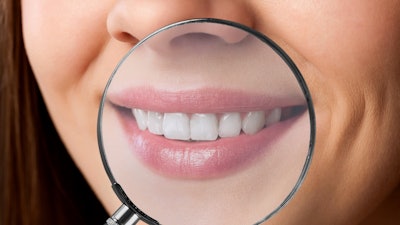 University of Louisville (UofL) researchers in Kentucky have received $11.7 million to study microorganisms throughout the body, including the mouth.
The grant will support research by three faculty members that is focused on microorganisms in the mouth, gastrointestinal tract, and the blood-brain barrier, Richard Lamont, PhD, chair of the school's department of oral immunology and infectious diseases, said in a press release issued by UofL.
"Collectively, these three projects provide innovative approaches to an increased understanding of the host-microbe interface as it defines health and disease and these advances will establish the basis for new therapeutic approaches," he noted.
The newly funded investigators and their projects include the following:
Fata Moradali, who will address periodontitis, a common condition driven by a synergistically virulent bacterial community that triggers destructive inflammatory responses in the periodontal tissues

James Collins, who will investigate the GI tract pathogen Clostridoides difficile, an evolving organism whose ability to cause disease can be enhanced by the nutritional microenvironment


Yun Teng, who will focus on the blood-brain barrier (BBB). Increased permeability of the BBB accelerates the aging process and the progression of age-related diseases
The award is an extension of a five-year grant from the U.S. National Institutes of Health's Center of Biomedical Research Excellence, which the school received in 2018 to study the connection between microorganisms such as bacteria, yeasts, fungi, viruses and protozoans, and disease.