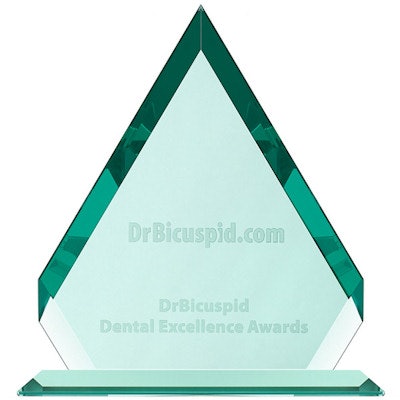 DrBicuspid.com is pleased to announce the winners of the 2021 Cuspies awards. Many of the people, products, and events that took home a trophy address the relationship between oral and overall health -- a connection that is looking increasingly important over time.
The winning educators focus their lectures on the oral-systemic connection, speaking to the side effects of pharmaceutical agents, how to collaborate with medical colleagues, and tips for patient communication. The top schools pride themselves on integrated clinics and research into the relationship between oral health and infectious diseases, immunology, and pain/neuroscience.
One of the most known oral-systemic pathways is through the gums, which could be why hygiene and periodontal innovations also trended in this year's awards. The Best New or Updated Dental Software winner utilizes voice technology to automatically record periodontal readings, and the use of lasers for periodontal treatment was voted as the Hottest Dental Procedure.
Congratulations to all the winners of the 2021 Cuspies awards, and also to the runners-up and semifinalists across 12 categories. Learn all about the winners below.
Most Influential Dental Educator
Cuspies 2021 winner: Tom Viola, RPh
Tom Viola, RPh, has presented more than 1,000 continuing education seminars and webinars since 2001. He is known for his unparalleled ability to make pharmacology information practical, useful, and entertaining for all members of the dental team. His speaking profile has risen in prominence in recent years, and the ADA markedly highlighted his pharmacology expertise at the 2021 ADA SmileCon meeting.
Viola is a board-certified pharmacist and the founder of Pharmacology Declassified, which provides insights into the relationship between pharmacology and physiology. He serves as a faculty member for more than 10 dental degree programs and has received numerous awards for outstanding teacher of the year. Not to mention, he's featured on DrBicuspid.com's popular pharmacology video series, Dental Dose.
Viola received his pharmacy degree from St. John's University in New York City. He also holds a Council on Credentialing in Pharmacy (CCP) designation.
Runner-up: Dr. Gordon J. Christensen, PhD
Most Influential Hygiene Educator
Cuspies 2021 winner: Machell Hudson, RDH
Machell Hudson, RDH, is a full-time hygienist and expert on the oral-systemic connection. As the founder of Integrative Dental Coaching, she teaches dental teams how to implement oral-systemic protocols, confidently communicate with patients, and collaborate with medical professionals.
Hudson actively participates in hygiene-focused health education online, including as a host of the Time to Live and Reflection Health podcasts. She is on faculty and consults with the Productive Dentist Academy and serves as a fellow and marketing board member of the American Academy for Oral Systemic Health (AAOSH).
Hudson received her dental hygiene training at Tarrant County College. She has certifications from the Kois Center and BaleDoneen Method preceptorship.
"Being recognized as DrBicuspid's Most Influential Hygiene Educator is evidence my message is being heard and my prayers are coming to fruition," Hudson said. "It has been a privilege to share the critical role dentistry plays in whole-body health, and the heart-warming, passion-filled feedback from colleagues is only fueling my purpose even more so."
Runner-up: Amber Auger, RDH
Best Dentistry Training Program
Cuspies 2021 winner: University of Florida College of Dentistry
Founded in 1972, the University of Florida (UF) College of Dentistry strives for a well-rounded experience of education, research, patient care, and public service. It is the only publicly funded dental school in Florida and one of the top schools to receive funding from the U.S. National Institutes of Health.
The college boasts 16 degree and certificate programs, including a Doctor of Dental Medicine (DMD) degree and five Master of Science in Dental Sciences (MSD) degrees. It places heavy emphasis on research and received more than $15 million in contracts and grants last fiscal year. Areas of focus include infectious diseases, immunology, and pain/neuroscience.
The college has received the Higher Education Excellence in Diversity Award for six years. The school has 365 DMD students; 148 advanced education residents, fellows, and interns; and 134 faculty full-time equivalents.
"We are incredibly proud of the strength of our educational curriculum for our dental students and for our dental residents, interns, and fellows," said Dean Dr. Isabel Garcia. "UF dental students and residents come from all over the world because of the excellent reputation UF has earned over the past 50 years as a leader in education, research, and patient care. We're honored to be recognized with a Cuspies award and will continue to advance our training program to maintain its top status."
Runner-up: Harvard School of Dental Medicine
Best Hygiene Training Program
Cuspies 2021 winner: New York University College of Dentistry
The New York University (NYU) College of Dentistry offers two degrees through the department of dental hygiene and dental assisting: an Associate in Applied Science (AAS) in dental hygiene and Bachelor of Science (BS) in dental hygiene. Students can complete the degrees through numerous tracks, including a fast track and an advanced track.
The dental hygiene programs emphasize preventive oral healthcare and oral health promotion. Students have the opportunity to work in integrated clinics with Doctor of Dental Surgery (DDS) students and faculty members from numerous dentistry specialties.
Hygiene students rotate through specialty areas, including orthodontics, periodontics, prosthodontics, implant dentistry, and pediatric dentistry. They also benefit from seeing and treating a diverse patient population in the heart of Manhattan.
"The Department of Dental Hygiene and Dental Assisting at New York University College of Dentistry is honored to be the recipient of the 2022 Cuspies award for Best Hygiene Training Program," said department chair Dianne Sefo, RDH. "Because ours is the only dental hygiene program housed within a dental school in the state of New York, we are able to offer dental hygiene students the unique opportunity to work in integrated clinical settings alongside DDS students as well as faculty members from dental hygiene, dentistry, and specialty areas. As a result of this advantage, our students go on to become leaders in the profession as clinicians, educators, and researchers, among other career paths."
Runner-up: Massachusetts College of Pharmacy and Health Sciences Forsyth School of Dental Hygiene
Best New Imaging or CAD/CAM Product
Cuspies 2021 winner: iTero Element 5D Plus series, Align Technology
Just one year ago, Align Technology debuted its iTero Element Plus series. The system features all the capabilities of other iTero Element products but boasts faster processing times and advanced visualization abilities.
The iTero Element Plus series comes in both cart and mobile configurations. It was designed for efficiency, including 20% less waiting time for scans to process and a fully integrated 3D intraoral camera. Other features include higher brightness and near-infrared imaging technology for detecting interproximal caries.
"Align Technology is honored to be awarded the Best New Imaging or CAD/CAM Product Cuspies for the iTero Element 5D Plus imaging system," said Yuval Shaked, senior vice president and managing director, iTero. "The award is a reflection of our commitment to develop innovative solutions to help doctors transform lives by improving a patient's journey to a healthy, beautiful smile. We are proud that the iTero Element 5D Plus imaging system provides dental practices with the latest in imaging technology, cutting-edge enhanced chairside visualizations, and applications that can drive practice growth and treatment acceptance."
Runner-up: MouthWatch Plus+ HD intraoral camera, MouthWatch
Best New Hygiene Product
Cuspies 2021 winner: The Loupe Shield, Ambience PPE
The Loupe Shield is an antiglare face shield designed to fit loupes. It was created by a Canadian dentist and his son, and DrBicuspid.com's article on the father-son duo was one of the most well-read stories of 2021.
Officially launched last January, the visor is coated with a proprietary technology originally developed for iPhone screen protectors. It weighs just 173 g -- about the weight of a Frisbee -- and allows for 98% light transmission. Other features include a fully adjustable head harness and a scratch-resistant hardness laser.
"Dental professionals have been in the trenches for the last two years, and using face shields that didn't fit loupes, have glare, and were uncomfortable didn't help," said founder Zach Yamaoka. "At Ambience PPE, we are deeply grateful for the opportunity to solve these problems and add daily happiness for more than 5,000 dental professionals."
Runner-up: Aerosol Assist, Aerosol Assist
Best New Restorative Product
Cuspies 2021 winner: FluoroCal fluoride and calcium-releasing varnish, Bisco
Bisco released its FluoroCal fluoride and calcium-releasing varnish in April 2021. Indicated for application to enamel and dentin, it provides a targeted and sustained release of calcium and fluoride over 24 hours.
The varnish contains 5% sodium fluoride and is designed for hypersensitive teeth. It is applied with a brush and relieves sensitivity by penetrating and sealing dentin tubules.
"At Bisco, we strive to inspire better dentistry worldwide by developing best-in-class dental materials that suit the needs of each dentist," said Leanna Mixon, a Bisco product manager. "We are proud that FluoroCal has been recognized as such and promise to continue to develop the highest quality products for our customers."
Runner-up: Enamelast flavor-free fluoride varnish, Ultradent Products
Best New or Updated Dental Software
Cuspies 2021 winner: Dentrix Voice Perio, Henry Schein One
Henry Schein One inked a deal with Bola Technologies last January to distribute Dentrix Voice Perio speech recognition technology. Dentrix Voice Perio uses artificial intelligence to recognize and record periodontal results from hygienists and periodontists.
The Henry Schein One version of Voice Perio integrates with Dentrix and cloud-based Dentrix Ascend. The system minimizes perio charting time, while also lowering infection risk.
Runner-up: iTero Workflow 2.0 software, Align Technology
Best New Consumer Product
Cuspies 2021 winner: Philips Sonicare Power Flosser, Philips
Philips expanded its oral healthcare line with the Philips Sonicare Power Flosser, which it showcased at the ADA's SmileCon meeting in October. The flosser features an X-shaped nozzle design and a 90-second deep clean mode.
Philips brands the water flosser as a tool to help patients who haven't had success with traditional flossing. The flosser can reportedly cover more tooth surface than competitors, and it includes a brief pause to indicate when to move to the next tooth or section.
"Philips is honored to have been selected by both consumers and dental professionals for the DrBicuspid Cuspies award," said Rick Peterson, senior marketing director. "At Philips Oral Healthcare, it is our mission to partner with dental offices of all sizes and deliver innovative solutions that enable optimal patient health outcomes and practice growth. We are extremely pleased that the Philips Sonicare Power Flosser delivers on this mission and are thus encouraged to continue driving breakthrough innovation."
Runner-up: Burstkids sonic toothbrush, Burst Oral Care
Most Significant News Event
Cuspies 2021 winner: COVID-19 pandemic has major impact on hygienists workforce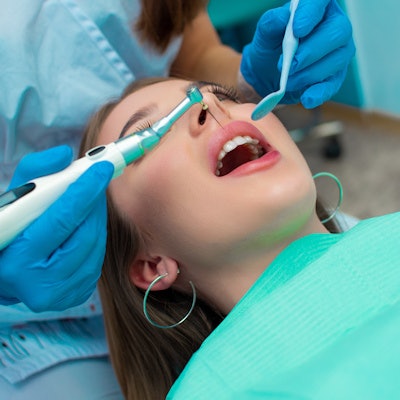 One major story throughout 2021 was the effect of the COVID-19 pandemic on the hygienist workforce. The year started with a study in the Journal of Dental Hygiene that found one in 12 dental hygienists dropped out of the workforce during the COVID-19 pandemic.
While widespread access to vaccines and school reopenings helped more hygienists get back to work, the trend was slower than some had hoped for. In March, one in 16 dental hygienists were still not working, often due to concerns about the virus or a lack of childcare.
Runner-up: The ADA's CDT Code D1355 goes into effect
Scientific Paper of the Year
Cuspies 2021 winner: COVID-19 among dentists in the United States: A 6-month longitudinal report of cumulative prevalence and incidence. Araujo M et al, Journal of the American Dental Association, June 1, 2021. Learn more about this study.
In a testament to the importance of infection control in dental practices, a study in the June issue of JADA found that dentists continue to be at a lower risk of SARS-CoV-2 infection than other front-line health professionals.
The cumulative infection prevalence rate for dentists was 2.6% over a six-month period, based on the number of dentists with confirmed or probable SARS-CoV-2 infection. In comparison, other research indicates a prevalence rate ranging from 3.3% for Chicago-based hospital physicians to 35.3% for U.S.-based emergency medicine services.
"This was the only data available in the world to reflect the state of the pandemic among U.S. dentists," said lead author Dr. Marcelo Araujo, PhD, chief science officer of the ADA and CEO of the ADA's Science & Research Institute. "This award recognizes the great efforts we devoted to this project, both from the ADA Science & Research Institute and the ADA Health Policy Institute. It proves that changing the course of a research plan to answer important questions not only pays off but further highlights the need for readiness in science."
Runner-up: Dental trainees' mental health and intention to leave their programs during the COVID-19 pandemic. Chi D et al, Journal of the American Dental Association, March 12, 2021. Learn more about this study.
Hottest Dental Procedure
Cuspies 2021 winner: Laser dentistry for periodontal treatment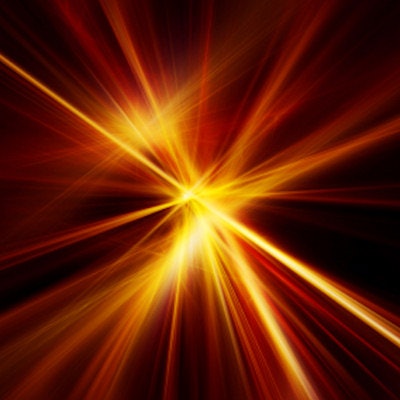 The use of lasers for periodontal treatment was named the Hottest Dental Procedure -- and not just because their fiber-optic glass tips can reach more than 900° F. Some experts tout lasers as a way to produce fewer aerosols during the COVID-19 pandemic.
In January, Lynn Atkinson, RDH, pointed to research demonstrating that dental lasers produce 98% fewer aerosols than traditional handpieces. New research also showed the power of lasers for treating peri-implantitis.
Companies also announced investments in the laser therapy market last year. In October, Convergent Dental, the company behind the Solea all-tissue laser, completed a $40 million series C funding round.
Runner-up: Clear aligners for orthodontic treatment