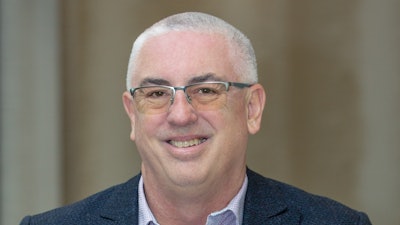 DearDrBicuspid Member,
I'm back.
It doesn't seem like that long ago since I wrote my last editor's note for DrBicuspid.com, yet a lot has changed since January 2021. Now, more than two years later, I'm back doing what I truly love in this dental industry … connecting with people and putting out quality journalism through articles, videos, and podcasts.
And yes, you will be seeing more videos and podcasts coming from DrBicuspid.com in the very near future. While I've been away, those are areas of media where I have seen tremendous growth and learning opportunities for every member of the dental team. You'll hear more about that in the very near future, but I'm already excited about what is coming.
I'm also excited about the team that is in place to help me turn these visions into reality. My editorial cohorts Melissa Busch and Karie Anderson have been doing some phenomenal work in recent months and laying the foundation for the growth that is to come.
But before we dive too much into the future, I must tell you I'm also excited about what is happening right now at DrBicuspid.com. Melissa and Karie have been keeping their eyes open for some of the best editorial out there to help dentists, hygienists, assistants, and members of the front office have a better understanding of what is going on outside of their practices … and perhaps even be a little entertained while learning as well.
This week, DrBicuspid.com highlighted articles ranging on everything from burning mouth syndrome to questions about a link between caries and obesity in children. Oh, and let's not forget two prison guards who were busted for doing dentistry.
Yes, it's a wide range of topics this week, and that's what you've come to expect from DrBicuspid.com. Our editorial team will keep pushing out the stories that matter to you while also building out new forms of media to match the needs of today's dental professionals.
It's a beautiful thing, and I'm thankful to be back and that you're along for the ride.