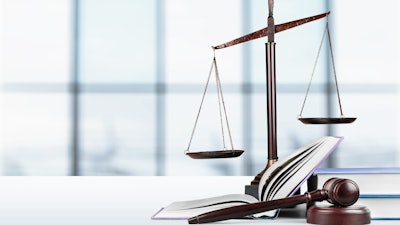 An oral surgeon in Canada has pleaded guilty for reportedly allowing a prison guard to extract a sedated inmate's tooth while another guard recorded it, according to a story that was published on September 18 in CBC News.
Dr. Louis Bourget pleaded guilty to assault in the Gander Supreme Court in Canada on September 18 on the same day his trial was scheduled to start. Bourget, who is set to be sentenced in February, continues to practice at Gander Family Dental Clinic in Canada, according to the story.
In October 2020, Ron McDonald and Roy Goodyear, guards from the Bishop's Falls Correctional Centre, accompanied an inmate to Bourget's practice. The surgeon allowed McDonald to extract a tooth from the sedated patient, Blair Harris, while Goodyear recorded the procedure on his phone. Later, the video was posted on social media, according to the story.
Initially, all three men were charged, but the charges were eventually dropped against Goodyear. After the incident, the Newfoundland and Labrador Dental Board, as well as the dental board in Nova Scotia, suspended Bourget's license. However, the suspensions have expired, according to the story. Harris has filed a lawsuit against Bourget and McDonald and others related to the incident.