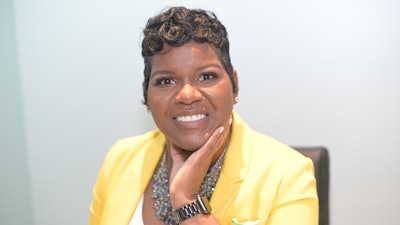 Dental hygiene is a dental specialty in which the focus is on prevention. Ultimately, dental hygienists are inflammation prevention specialists. As professionals, we are tasked with recognizing, preventing, and treating oral diseases while promoting optimal oral health.
Daily we look for opportunities to reduce and prevent oral inflammation that can reduce the systemic inflammatory burden. Oral hygiene instructions are individualized and based on the patient's age, oral health status, medical and dental history, and risk factors. These specific recommendations are professional insights, based on evidence, that are designed to help the patient reduce oral bacteria and oral inflammation.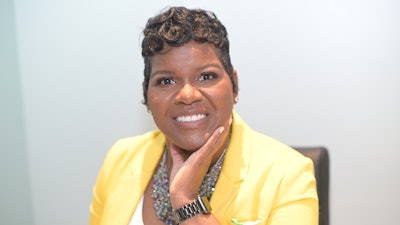 When the public we serve heeds the recommendations of professionals and adheres to an effective oral hygiene routine, there is a strong probability that the patient served will need little to no restorative or therapeutic intervention with the dental team. As obvious as these statements may be to dental professionals, our patients don't realize the significance of the dental hygienist's role in prevention.
Last month, March 20, was World Oral Health Day. However, as dental professionals, the reality is that every day of every month is a prime opportunity to educate patients about the importance of optimal oral health and the role that dental hygienists play in reducing and preventing oral and systemic inflammation.
Educating pediatric patients and their parents on prevention happens at each hygiene appointment. The American Academy of Pediatrics recommends that a child should have a dental exam within six months of the eruption of the first tooth or at least by the age of 12 months old. Early intervention, education, and preventive treatment can aid in the prevention of early childhood caries and future dental concerns. By the end of the appointment, the patient should not only feel enlightened about their oral health but also empowered to make positive changes that support reduced oral and systemic inflammation.
The Centers for Disease Control and Prevention state that 47% of adults over the age of 30 and 70% of adults 65 and older suffer from some form of periodontal disease. Many, if not all of these adults, may not understand the link between oral and systemic health. Dental professionals can raise awareness about the systemic link between oral inflammation and diabetes, heart disease, and stroke.
While many adult patients do not understand the oral-systemic connection, they may also be unaware that periodontal disease is preventable. With routine prophylaxis and effective home care routines, many of the risks of periodontal disease and decay are mitigated.
In addition to raising awareness regarding gum disease, every hygiene appointment is a great time to educate patients on opportunities for the early detection of gum disease. This includes a comprehensive review of the patient's health history, inclusive of vitamins and supplements; completing a digital scan; performing a periodontal assessment; exposing and interpreting radiographs; and completing an evaluation for head and neck cancer. Early detection can prevent costly and time-consuming periodontal therapies and dental restorative treatments.
Educating parents on the importance of routine preventive care, whether during pediatric or adult recare appointments, can have positive, lasting effects for the pediatric patient. Individualizing proactive therapies, including fluoride, oral probiotics, effective plaque removal via an electric toothbrush, and sealants may aid in better patient compliance and improved results. Championing the cause of oral health awareness in children and adults is the cornerstone of the dental hygiene profession.
Alicia Murria, RDH, MS, is a member of the hygiene faculty with Align Technology, a productivity coach with Inspired Hygiene, and an alumna of the Forsyth School of Dental Hygiene. Her career focus has been dental hygiene education, public health, technology integration, and the implementation of clinical practice guidelines.
The comments and observations expressed herein do not necessarily reflect the opinions of DrBicuspid.com, nor should they be construed as an endorsement or admonishment of any particular idea, vendor, or organization.
Disclosure: Alicia Murria, RDH, MS, is a Philips Oral Healthcare key opinion leader.