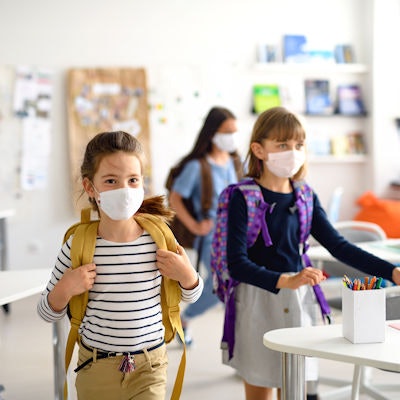 Dental office closures during the COVID-19 pandemic resulted in more dental conditions among publicly insured children presenting to hospital emergency departments (EDs), according to researchers from New York University.
Shulamite Huang and colleagues reviewed New York Medicaid claims data for trends in dental and dental-related medical care utilization among 3.2 million Medicaid/Children's Health Insurance Program eligible children with 2.6 million claims. After controlling for seasonality, the researchers found that the share of dental conditions increased by 30.2% in weeks 11 to 52 of 2020, according to a press release from the International Association for Dental Research.
They also noted that although the increase in dental-related burden was concentrated in weeks 11 to 22 (up 41.9% in March to May 2020) during dental practice closures, the increase was also sustained through the reopening period (a 25.6% increase). All differences were statistically significant (p < 0.01).
When dental offices were closed, the increase in dental conditions was due to patients turning to the ED for dental care. And in the reopening period, the sustained increase in dental-related ED burden was attributed to dental care utilization across both dental practices and the ED recovering to pre-pandemic levels faster than all-cause ED visits, according to the researchers.
The authors said that future work is now warranted to examine how to maintain dental care access during times of healthcare system strain.
The research was presented at the recent annual meeting of the American Association for Dental, Oral, and Craniofacial Research and the Canadian Association for Dental Research in Portland, OR.