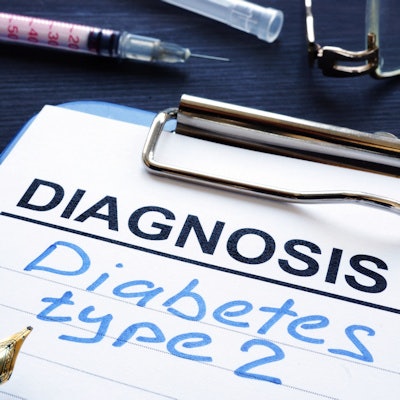 Oral healthcare professionals and patients widely support the use of blood tests for the early detection of type 2 diabetes in dental settings, according to a recent review.
Prior studies have established an association between severe periodontitis and type 2 diabetes. This finding prompted international dental groups to publish a joint guidance on periodontal disease and diabetes, which recommends closer collaboration between oral healthcare professionals and physicians.
For the current systematic review, Iain Chapple, DDS, and colleagues from the University of Birmingham School of Dentistry reviewed 52 studies discussing the identification of type 2 diabetes by dental professionals. They found that patients, oral healthcare professionals, and physicians generally supported the use of dental settings to identify prediabetes and type 2 diabetes (Current Oral Health Reports, January 18, 2020).
The most common methods for early detection of type 2 diabetes included questionnaires and sampling of gingival crevicular blood, fingerstick blood, or urine. The main barriers to diabetes detection were time, cost, and training requirements for testing.
"Not only does this [review] demonstrate that there may be benefit in engaging the dental workforce to identify these cases, but also shows a need for a more joined-up approach to care pathways between physicians and dental practitioners," Chapple said in a university statement.