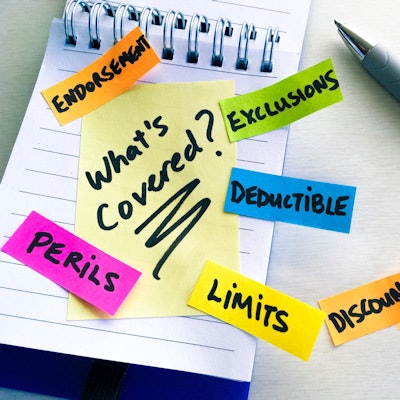 Expanding Medicare dental coverage could save the U.S. up to $42 billion annually for patients with diabetes and heart disease, according to a report from the CareQuest Institute for Oral Health. It's one of the latest data points in the continuing conversation around government-backed dental benefits.
Using estimates from Cigna, CareQuest estimated the annual medical savings per individual Medicare beneficiary with proper periodontal care, not adjusting for inflation, was $1,687 for individuals with diabetes. The savings per individual with heart disease was estimated at $2,101.
If periodontal treatment is covered by Medicare, it could potentially save an estimated $3.6 billion to $14.5 billion in healthcare costs annually for patients with diabetes. It has the potential to save between $6.9 billion and up to $27.8 billion annually for patients with at least one heart condition, according to CareQuest's analysis.
"Therefore, the analysis concludes, adding dental coverage to Medicare has the potential to save the health care system billions of dollars per year in care for patients with diabetes and/or heart disease alone," according to CareQuest.
Proposal for more dental Medicare coverage
The report comes amid a proposal to improve access to dental care for Medicare beneficiaries. The current proposal calls for covering dental exams and treatment for patients before undergoing organ transplants, as well as other medical conditions. Currently, there are about 24 million Medicare participants who do not have dental coverage.
In July, the U.S. Centers for Medicare and Medicaid Services (CMS) announced proposed changes for payments under the Calendar Year 2023 Physician Fee Schedule rule and other Medicare Part B issues that would include Medicare paying for dental exams and treatment preceding organ transplants. A decision may come as early as November. If approved, the coverage would be effective as early as January 1, 2023.
Through September, CMS gathered public comments on what other medical conditions, including cancer treatment or joint placement surgeries, should be covered under Medicare for dental services. The announcement came weeks after more than 100 U.S. legislators asked the CMS to broaden the definition of medically necessary dental coverage.
As of now, the proposal does not include patients with diabetes and heart disease. In 2013, about 2% of Medicare enrollees reported having type 1 diabetes mellitus in 2013 followed by about 7% who had prediabetes or borderline diabetes and approximately 20% who had type 2 diabetes, according to the Medicare Current Beneficiary Survey. During that same year, about 42% of Medicare enrollees reported having at least one heart condition, according to the survey.
New dental Medicaid requirements
The federal government isn't only making moves regarding dental benefits in Medicare. It also recently rolled out a change to state Medicaid programs.
Effective this month, every state in the U.S. and the District of Columbia will offer dental coverage for pregnant Medicaid beneficiaries, according to the U.S. Department of Health and Human Services (HHS). Postpartum patients also are covered through at least 60 days after pregnancy, the HHS said.