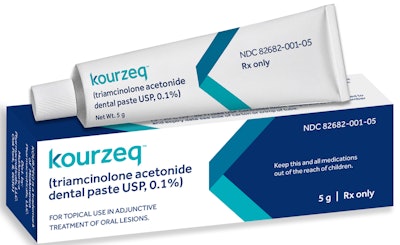 MidAmerica Pharmaceuticals' dental paste, Kourzeq, will be available for the treatment of oral lesions, including canker sores, via telehealth consultations.
The prescription triamcinolone acetonide paste is approved by the U.S. Food and Drug Administration and aims to help heal canker sores faster by reducing inflammation and relieving burning and pain.
Through a partnership between MidAmerica and BeyondMD, the product will only be available through telehealth visits.