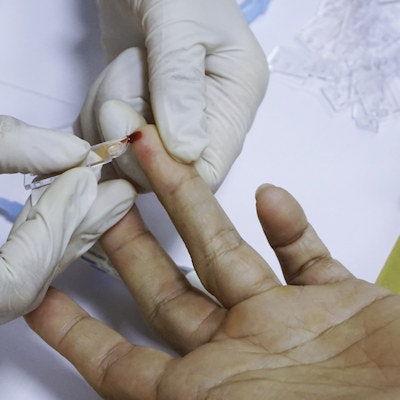 KSL Beutner Laboratories (Beutner) has launched a blood test to detect an antigen linked with the autoimmune blistering disease mucous membrane pemphigoid (MMP), which often causes painful lesions in the oral cavity.
The indirect immunofluorescence serum blood test detects laminin 32, the antigen associated with MMP, which causes lesions that often scar and can be life-threatening if they are left untreated. In up to 90% of cases, lesions occur in the gums, the lining of the cheeks and lips, the palate, and the tongue.
The test, which reduces a confirmed diagnosis from two years to 72 hours or less, can assist periodontists, dentists, and other clinicians in treating patients with a disease that is often misdiagnosed.