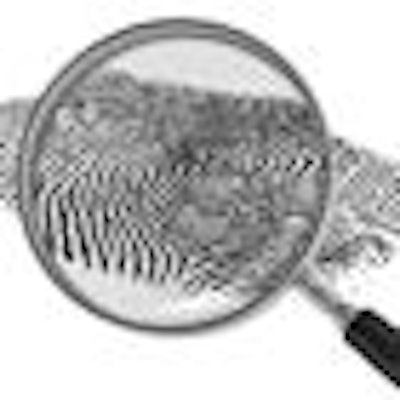 Raman spectroscopy, a laser-based optical technique that creates a biochemical "fingerprint" of tissue samples, could dramatically improve the ability to detect head and neck cancer at an earlier stage than is possible with current diagnostic methods, according to a team of U.K. researchers that has been investigating this technique for various cancers.
It could also be used during tumor surgery to provide surgeons with a more accurate assessment -- in real-time -- of tumor margins, and is providing new insights into how stem cells culled from dental pulp evolve from general to specialist cells.
"At present, a diagnosis of cancer is made on histological evaluation with possible prior cytological evidence," wrote Andrew Harris, MD, PhD, of the department of ear, nose, throat/head and neck surgery at Calderdale and Huddersfield NHS Trust, and colleagues in a review of Raman spectroscopy studies for head and neck cancer diagnostics (Head & Neck Oncology, October 5, 2010). "In some cases definitive diagnosis is only made on resection of the tumor. The ability to detect early biochemical changes associated with carcinogenesis prior to the changes a pathologist identifies would revolutionize cancer diagnostics."
Raman spectroscopy is a method of analyzing and identifying material structures based on the way light scatters when it hits the material. It has a distinct advantage over other optical techniques because it provides information on molecular composition and structure of living tissue. On the downside, it is associated with a weak signal and has problems with autofluorescence.
"Raman spectroscopy is the most sensitive of all the optical diagnostic technologies," Dr. Harris said in an interview with DrBicuspid.com. "It provides a massive biochemical fingerprint and a massive amount of data, very quickly. And there is no cancer on this planet that isn't helped by having the diagnosis made quicker. The quicker the diagnosis, the earlier you can implement a treatment."
Dr. Harris is part of a multidisciplinary team in the U.K. that has been investigating the use of Raman spectroscopy for early detection of cancers in a number of locations in the body. The team -- which includes surgeons, biologists, pathologists, biochemists, mathematicians, computer scientists, physicists, and electrical engineers -- is exploring a number of potential clinical uses for this technology. Much of their initial work has focused on the upper aerodigestive tract, he noted.
"The oral cavity is readily accessible in a clinic setting and would be ideal for the development of a Raman probe for cancer detection," they wrote in Head & Neck Oncology.
In one of the earliest studies to look at the potential for Raman spectroscopy in head and neck cancer diagnostics, Nicholas Stone, PhD, of Gloucestershire Hospitals NHS Foundation Trust, and colleagues examined Raman's ability to detect laryngeal malignancy (Laryngoscope, October 2000, Vol. 110:10, pp. 1756-1763). They obtained 15 ex vivo biopsy specimens from patients of varying ages, then analyzed three classes of specimen (normal, dysplastic, and squamous cell carcinoma). Their results demonstrated sensitivities of between 76% and 92%, depending on the tissue type examined, and specificities of over 90%.
"With Raman, the diagnosis can be based upon molecular changes as opposed to structural changes, so you can pick up the disease at an earlier stage than waiting for a lump to develop," Dr. Stone told DrBicuspid.com. "Also, this technique is very rapid and can provide real-time results so you can potentially treat the cancer straightaway."
Analyzing blood samples
"There is no cancer on this planet that isn't helped by having the diagnosis made quicker."
— Andrew Harris, MD, PhD
More recently, in a small study also published in Head & Neck Oncology (September 17, 2009, 1:34), Dr. Harris and colleagues assessed the feasibility of using Raman spectroscopy to diagnose cancer through a peripheral blood sample. The goal was to explore the possibility of using this technique to discriminate between cancer and noncancer patients.
They tested 40 patients: 20 with an established diagnosis of head and neck cancer and 20 aged-matched controls with respiratory ailments (a major risk factor for head and neck cancer). Using a trained genetic algorithm, the authors found a 75% sensitivity and 75% specificity for each group.
"This has the potential to revolutionize medical diagnostics with the ability for the community practitioner to have a diagnosis prior to specialist referral, allowing treatment options to be booked at the earliest opportunity," they wrote.
With further study and development, Dr. Harris said, "we could start to use this as a screening tool for at-risk groups that are asymptomatic."
Esophageal cancer
Even more recently, Dr. Stone and colleagues assessed the performance of a custom-built Raman probe for in vivo assessment of tissue via an endoscope (Analyst, December 2010, Vol. 135:12, pp. 3038-3041). In this study, they used multivariate classification models to demonstrate the likely ability of a miniature, confocal, fiber-optic Raman probed to be used as an optical biopsy tool that can provide spectral information in a clinical environment.
"We have been working on this for a number of years but are still three years or so from realistically having commercial probes," he said.
The most likely first adopters of this technology will be oral surgeons and oral and maxillofacial surgeons, Stone added. But if the systems get less expensive, he could see general practitioners eventually adopting it as well.
"Raman is quite capable of, in theory, picking up early caries in the teeth as well," he said. "So you could use it to look at suspicious lesions and then switch to the teeth. That would be feasible in the long run."
The prototype system that Stone's team has been working with costs about $18,000, he noted. "That isn't cheap, but compare that to $200,000, which is what our traditional Raman systems cost," he said. "This newer device is handheld, battery powered, and connects to a palmtop computer. So you can imagine it being half the price in another year or two. And it's a good investment considering what you can do with it."
Stem cell analysis
In related work at Leeds Dental Institute, Jennifer Kirkham -- a professor of oral biology and another member of Dr. Harris' research team -- is using the knowledge gained from these collaborative efforts to enhance tumor surgery and improve treatment options for patients diagnosed with head and neck cancer.
"Our aim was to develop the technology to be able to discriminate between the margins of a tumor to help surgeons determine how much tissue to cut out," she told DrBicuspid.com. "We also thought, wouldn't it be fantastic if a dentist could run a quick diagnostic using a handheld Raman spectroscope on their patients when they come in to predict and/or diagnose if there are any cancer-related changes in the mucosa."
But for the last five years, she has been focusing on using Raman on stem cells from dental pulp to understand the differentiation pathway the cells go down, she explained.
"Dr. Harris is trying to pick up changes in cells to determine when they become cancerous, using Raman to determine when this occurs," she said. "Now we are using the same basis, in reverse, to tell without harming the stem cells where they are on the pathway to becoming specialist cells."
Ultimately, she said, clinicians might one day be able to use Raman spectroscopy to diagnose cancer and monitor at-risk patients and also to enhance the tissue regeneration process using dental stem cells, thereby providing new and potentially more successful treatment options for patients suffering from head and neck cancers.
Copyright © 2011 DrBicuspid.com