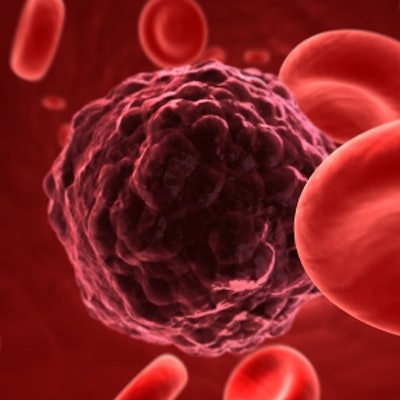 Approximately 8,300 people in the U.K. are diagnosed with oral cancer every year. That number is about 50% higher than it was a decade ago and 135% higher than it was 20 years ago, according to U.K. officials. Thus, the Oral Health Foundation is stressing the need for greater awareness of oral cancer and its signs and symptoms for this year's Mouth Cancer Action Month.
"The sad fact is that the number of mouth cancer cases continues to increase year on year," said Nigel Carter, PhD, chief executive of the Oral Health Foundation, addressing the U.K. Parliament. "When we took on this campaign nearly two decades ago, we were looking at just over 3,000 cases each year. In the last year or so, we have had over 8,300 recognized cases of mouth cancer. That is a huge increase, and it is one of the few cancers where the number of cases has started to increase."
In 2018, approximately 2,700 people died from mouth cancer, according to the U.K.'s State of the Mouth Cancer Report, which was published by the foundation and Simplyhealth Professionals.
Other troubling findings from the report include that about 45% of British admitted to not knowing anything about oral cancer, including risk factors. A whopping approximately 75% were unaware of the symptoms, and about 80% didn't know where oral cancer appears.
The numbers reveal a dangerous, widespread lack of awareness about the disease, which is most often caused by smoking, drinking alcohol excessively, poor diet, and the human papillomavirus (HPV), which can be transmitted through oral sex.
Since the early warning signs of oral cancer are mouth ulcers that last longer than three weeks, red or white patches, and unusual lumps and swelling, it is critical that individuals stay on top of their oral health.
"Regular dental visits remain crucial to spotting mouth cancer early, as your dentist will examine you for mouth cancer during every routine appointment," stated Catherine Rutland, PhD, head dental officer at Simplyhealth Professionals, in an earlier release.
Depending on where the cancer strikes and how early it is diagnosed, the 10-year survival rate is between 19% and 58%. That is why it is equally important for individuals to check their own mouths for changes in between dental visits, Rutland added.
Furthermore, the report states the primary challenges to confronting mouth cancer are better lifestyle choices, improved access to dentistry and greater investments in community dentistry, earlier diagnoses, and more HPV vaccination programs.
"Mouth cancer is beatable, but we have to act quickly," Rutland said.