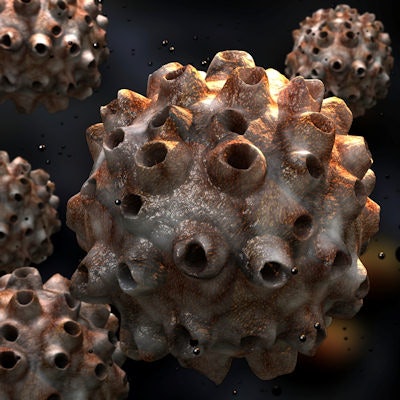 The prevalence of human papillomavirus (HPV) in the oral cavity was 6.2% among sexually active female adolescents in New York City, with a significant decrease in HPV prevalence among those who previously received the HPV vaccine, according to a study published online October 25 in JAMA Network Open.
The researchers from Albert Einstein College of Medicine in New York obtained oral rinse samples from 1,259 sexually active female adolescents between October 2007 and March 2017. Approximately 50% of the study participants were African American and 45% were of Hispanic descent. In all, 6.2% of the participants had detectable amounts of HPV DNA in their rinse samples.
However, the group found a statistically significant decrease in oral HPV detection (for vaccine types HPV-6, HPV-11, HPV-16, and HPV-18) among participants who had at least one dose of quadrivalent HPV vaccine before enrolling in the study.
"Detection of HPV in the oral cavity is not uncommon in sexually active female adolescents, but it decreases with age and time since the initiation of sexual activity," lead author Nicolas Schlecht, PhD, and colleagues wrote.
"The data demonstrating protection from oral HPV may be even more robust among adolescents who received one or more vaccination dose before exposure through sexual activity, and it would be very interesting to determine whether those who had oral HPV detected had been vaccinated before they became sexually active," Dr. Kenneth Fife, PhD, of sexual health organization Safe Health, and Dr. Rachel Katzenellenbogen, from Indiana University School of Medicine, wrote in a commentary.