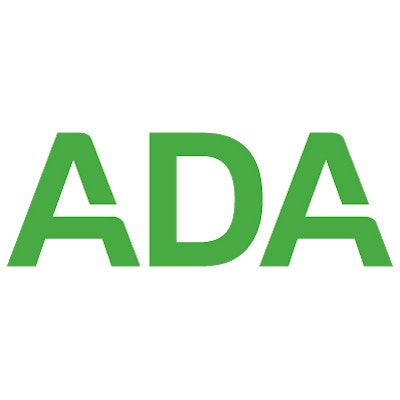 The ADA recently expanded its policy on oral cancer detection to include oropharyngeal cancer, so now is an excellent time to look at how your patients are being examined in your practice for signs of oral cancer.
The resolution, passed in September by the ADA House of Delegates, called for dentists to conduct routine visual and tactile examinations for oral and oropharyngeal cancer for all patients. This is a change from recent years in which oral cancer screenings were often performed on patients who were thought to have an increased risk because of the usage of tobacco and/or alcohol.
Now, the number of oral cancer cases in the U.S. and throughout the world is exploding, thanks in part to oral cancers caused by HPV, which can be transmitted by oral sex.
And that's one of the reasons why dental professionals often don't talk about oral cancer or don't perform screenings. The fear of a sensitive conversation has kept dentists and team members from talking about oral cancer, plus tight schedules have kept the team from feeling that oral cancer screenings can be done in that limited time.
Those two reasons why oral cancer screenings aren't done and some of the myths behind those thoughts were tackled on the latest installment of the Dental Assistant Nation podcast, powered by IgniteDA.
Jo-Anne Jones, who speaks around the world on the subject of oral cancer and the importance of screenings, joined the podcast to talk about these two issues, as well as the new ADA policy and what it means for dental practices and how they are examining their dental patients.
This is timely and important information for every dental practice. Click below to listen to the podcast.
Note: There is a very small bit of overlap in the audio in this podcast. We are working to resolve it and apologize for any issues it may cause.