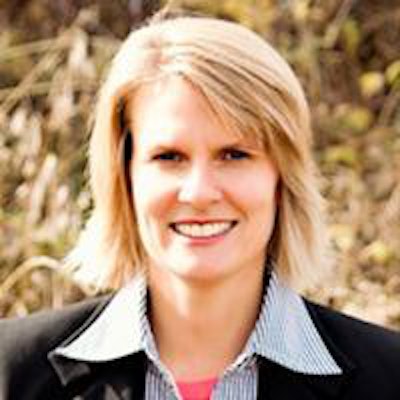 It's 6:00 a.m. and the dreaded phone call jerks me awake: My hygienist is sick and she cannot get in touch with our office manager. She wonders what she should do.
"I got it. Just get better," I tell her.
I repeatedly call our office manager with no success, so I alert my family to the sudden change in plans.
"I have to go in early this morning; I need to find a hygienist or cancel patients," I explain.
My husband groans, and my kids look disappointed because it's my day to take them to school. My husband starts to rearrange his schedule. I start to rearrange mine mentally as I grab a quick shower.
Keeping a small business running with the right amount of team members is hard work. It's hard work in a large business or corporation, too. But, it seems especially difficult when the responsibility falls on the small-business owner or office manager; there are no departments to take care of these daily dilemmas. So, what can be done to alleviate these pressure situations in the dental office?
Extra pay and other ideas
Here are my top six tips for alleviating work place stress because of staffing issues:
Delegate subbing responsibilities to a team member, and pay her or him extra for this responsibility. Alternatively, you could make it part of his or her job description. Make sure a list of substitute team members is at home with this person.
Develop a notification policy for being gone on the day of a workday because of illness or other troubles. My policy is this: Hygienists, assistants, and front office members call the office manager and notify her of the problem by 6:00 a.m. If it's my office manager, she calls me personally no earlier than 6:00 a.m., unless it's an emergency.
Develop relationships with area team members. Ask if they are able to or want to work at other offices if there is an opportunity. Keep the names and numbers of these people on a sub list. Often, team members know these people and can ask for the office.
Use temp agencies or online services to find employees. In Michigan, we have a business called Peak Performers, and they help with doctor temps. An online service such as DentalPost.net can help locate potential team members by ZIP code.
Pay substitute employees well. Explain to team members why the substitute may earn more than they do (there are no benefits to pay). However, make sure you understand your state substitute employee guideline and policies. Certain states are picky about an independent contracted employee. An accountant is a good resource for these types of questions.
Allow for a flexible family plan, and ensure there is a backup plan if staff issues suddenly appear on your radar. A trusted friend, grandparent, nanny, or spouse must be available at a moment's notice to help during a mini business crisis. Without the support of family members, owning a business is much more difficult and much more stressful.
In the incident above, I arrived at the office and met my office manager in the driveway.
"I just listened to my messages. I am sorry. I had my phone on vibrate somehow," she explained.
"No problem. I figured I better get here and see what I can do with the schedule. But, since you are here, I will let you handle this," I said with relief.
The mini crisis remains miniature, but without proper planning, situations like this eat away the energy available to treat patients.
Without proper planning, patients' appointments are canceled.
Without proper planning, production is lost.
Prevention is essential to avoid pain. We tell our patients this every day. When we apply it to our own lives and think ahead when it comes to team preparation and planning, the entire practice benefits -- and so do our patients.
Lisa Knowles, DDS, is the founder and CEO of IntentionalDental Consulting. For more information, contact her at IntentionalDental@gmail.com or 517-331-3688. Visit her blog site at Beyond32Teeth.com or website at IntentionalDental.com.
The comments and observations expressed herein do not necessarily reflect the opinions of DrBicuspid.com, nor should they be construed as an endorsement or admonishment of any particular idea, vendor, or organization.